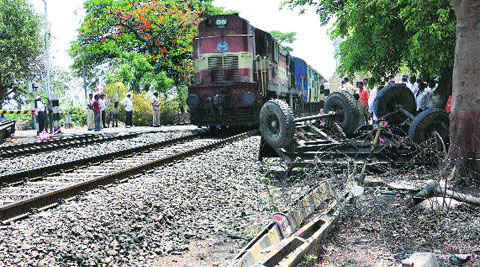 The jeep was returning from a marriage function.
Thirteen people were killed and three others seriously injured on Friday when a train rammed into a jeep at a unmanned railway crossing in Kothipur area here.
The incident took place at 1 AM when the jeep carrying 16 persons was returning from a marriage, said police.
While 13 people died on the spot, three others were rushed to a hospital where their condition stated to be the serious.
📣 The Indian Express is now on Telegram. Click here to join our channel (@indianexpress) and stay updated with the latest headlines
For all the latest India News, download Indian Express App.