MUMBAI: The
COVID-19
crisis could not have come at a worse time for
Ajay Jayaram
. The shuttler, who had battled through a host of injuries in the previous three years, had just begun finding his feet on court before the entire sporting calendar was sent for a toss.
He lost in the semifinals of the Spain Masters in Barcelona on February 22 and was looking forward to the Swiss Open, but that was not to be, as the furious pace at which the
coronavirus
pandemic was spreading forced the officials to suspend numerous tournaments.
What's more, the Mumbaikar, who trains at the Anup Sridhar Academy in Bengaluru, has been forced to stay there ever since the
lockdown
was imposed on March 25.
"The crisis could not have been more ill-timed. After a decent show at the Syed Modi tournament in Lucknow, I had reached the semis in Barcelona. But after that the rhythm has been broken," Jayaram told TOI on Monday.
"However, that's the issue every sportsperson is facing today and each one of us is suffering in our own way. So we can't afford to cry over it," he adds.
As of date, Jayaram has been following what he terms a 'weird' sort of routine, with coach Sridhar ensuring that he maintains a certain level of fitness.
"I have got a bike, so I use it. The focus is on staying agile and working to strengthen different parts of the body," he says.
Apart from
badminton
, the other thing that Jayaram is passionate about is
painting
and that's something he's been engaging in, now that he has ample time at hand.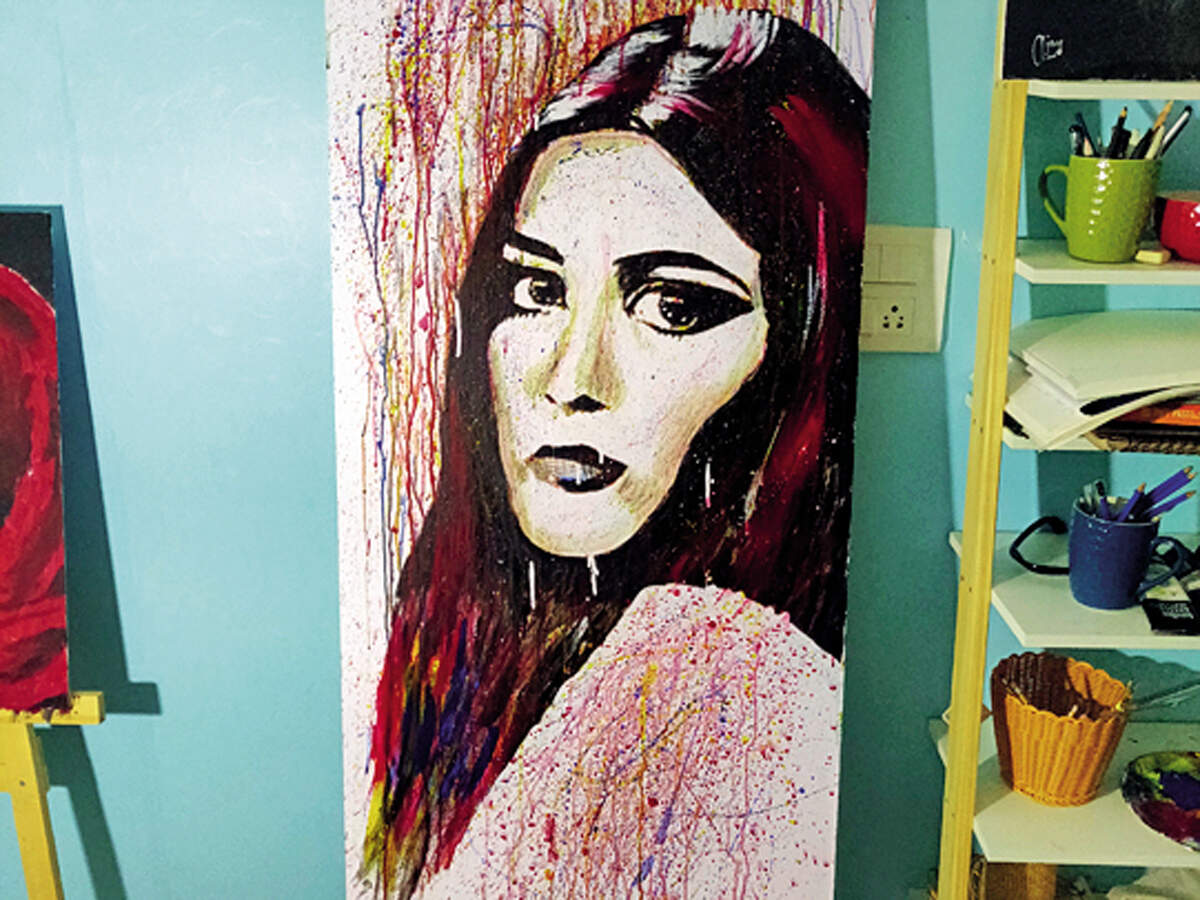 "I have managed to complete 5-6 paintings in the three months that I have been in Bengaluru. I had some amount of paint in my apartment which I used up, but ran out of canvas. So the previous two paintings have been done on wood," he says.
Like most citizens who could do their bit to alleviate the sufferings of those around them during the lockdown, Jayaram too tried helping people around him. And given the encouraging responses that he gets for his artwork, he is also game to try having them auctioned in the near future and raise funds for the needy.
"The fact that I could auction them never really crossed my mind previously, but given the kind of suffering we are witnessing today, I will consider putting them on the block and see if bidders are interested. I can then use the proceeds to help those in need," said Jayaram.