PUNE: When the Covid-19 pandemic comes to an end and the world gets back to normal, the experience of spending the time during lockdown will certainly be penned down in the personal diaries by many.
But for some, the diaries will be extra special as other than the memories, it will also have covers hand painted by Tokyo-bound rifle shooter Anjum Moudgil.
Like most, Anjum has been staying at home since the lockdown was announced. Other than keeping herself fit at home, the avid painter customised 15 diaries on people's demand.
The shooter has sold the diaries and has donated the amount to a cancer patient. "My mother is a school teacher and there is a lady in her school, whose son is fighting with cancer. I decided to donate the amount for his treatment," she said.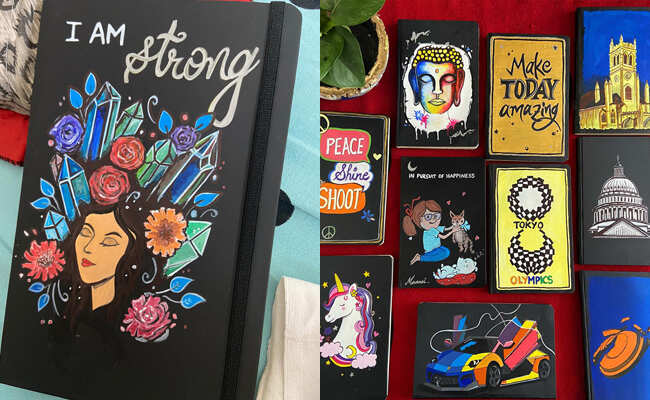 "I keep diaries to take notes while shooting. I realized that I had some diaries with me, which were blank. I decided to customize the diaries as per the buyers' choice," Anjum told TOI.
She put a message on her Instagram account and soon demands for diaries started coming in. She was soon out of stock and it took her almost a month to finish the job.
The covers she painted features Tokyo 2020 emblem, a broken clay target, Gautam Buddha's face and a few famous world monuments.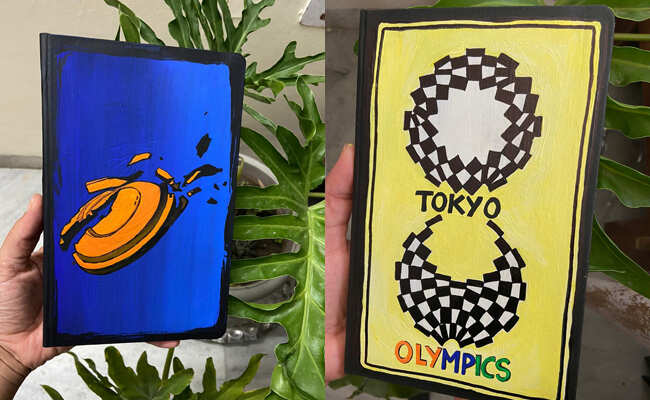 Anjum has been nominated for the Khel Ratna by the National Rifle Association of India (NRAI). Anjum was the first Indian shooter to book a berth for the Tokyo Games by clinching silver at the World Championships in 2018.
Many shooters had been training at home for two months. With the international shooting body scrapping the calendar for 2020, the shooters are left with no competitions other than the Online meets. However, Anjum is not a fan of online competitions.
"We have missed out on many international and domestic competitions. I wanted to participate in them as I had prepared hard. But looking at the situation, I am not going to think negatively or complain. I really don't like the online competitions. I like training alone and I am working on my training so that when the competitions begin, I am in my zone and ready. I feel online meets can't be a substitute for actual tournaments because there are a lot of things that affect the mindset. Maybe it is good for people who want to shoot a match as a training method," the shooter said.