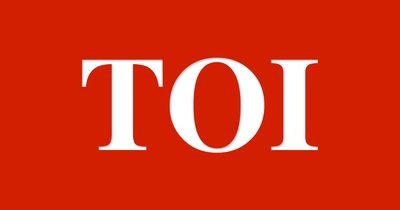 Gorakhpur: A large number of bats found dead in Belghat and and Gola areas of the district on May 26 had died of heat stroke and not of any disease as feared earlier.
Giving this information on Friday, DFO Avinash Kumar said this fact has been established by the autopsy report of the dead bats released by Indian Veterinary Research Institute (IVRI), Bareilly.
On Tuesday morning, carcasses of bats were found in Belghat and Gola, trigging panic among the locals due to coronavirus spread.
DFO Avinash Kumar said that although he has not receive the postmortem report so far, he has talked to the concerned doctor at Indian Veterinary Institute (IVRI), Bareilly. "Doctor at IVRI has said that both corona and rabies test report of the bat samples are negative and they are considering heat stroke as the reason behind the death. Many bats fell from the tree due to heat and received head injury, and it is also a cause of death. However, doctors are saying that the main reason behind the death is heat stroke," the DFO said.
He added, "On Monday, the temperature of Gorakhpur was 42.4 degree Celsius and waterbodies like ponds and small lake in the area have also dried. Their skin was burnt due to heat stroke."
One Pankaj Shahi of Belghat area said, " It is a relief that the bats were not suffering from coronavirus as was initially feared. Most of us were worried about spread of virus in the village."
Bats were also found on and under the mango tree of one Panjah Shahi's garden.