MUMBAI: BMC issued a notice to actor
Kangana Ranawat
, seeking her reply in 24 hours about alleged 'illegal alteration and construction' in premises of her bungalow at Khar West. In case, she fails to reply, the BMC will demolish the 'illegal portion' on Wednesday.
Meanwhile, CRPF security deployed outside Kangana's residential building in Bandra and the bungalow at Khar. It is part of the security arrangement provided to her by the Centre. On Monday, Centre has sanctioned "Y-Plus" security to Kangana on her request before arrival in Mumbai on Wednesday.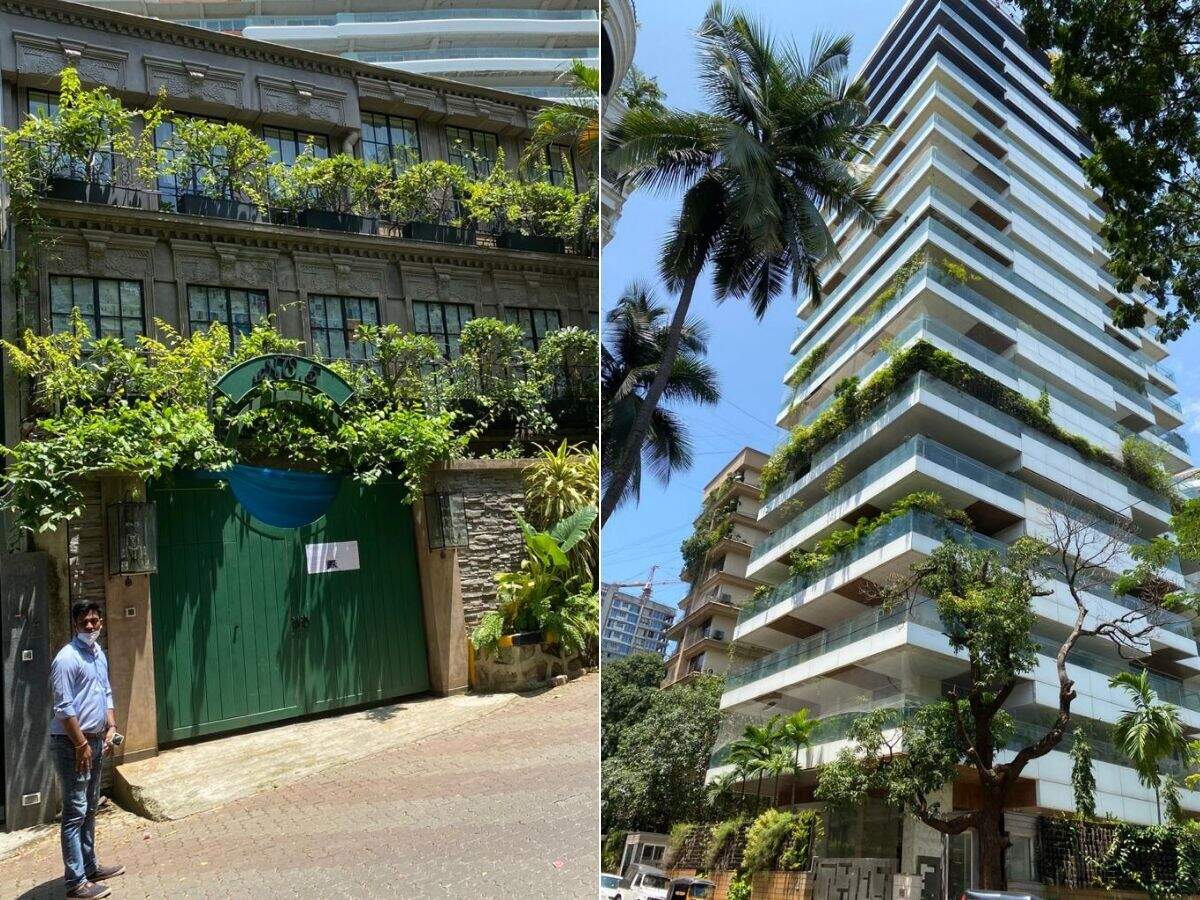 Because of the criticism that @mybmc received from my friends on social media, they didn't come with a bulldozer to… https://t.co/hG9GatvExJ

— Kangana Ranaut (@KanganaTeam) 1599543281000
Kangana has purchased the bungalow at Chetak Rowhouse on Pali Hill area of Khar (West). She had renovated the premises recently. She lives in a De Breeze building in the nearby area.
ये मुंबई में मणिकर्णिका फ़िल्म्ज़ का ऑफ़िस है, जिसे मैंने पंद्रह साल मेहनत कर के कमाया है, मेरा ज़िंदगी में एक ही स… https://t.co/137Ekm1wXb

— Kangana Ranaut (@KanganaTeam) 1599470661000
She created a controversy after commenting on Sushant Singh Rajput's alleged suicide case. She criticised the Mumbai police and said that the city is not safe. It invited strong criticism from Shiv Sena who demanded an apology from her.
I have all the papers, BMC permissions nothing has been done illegal in my property, BMC should send a structure pl… https://t.co/LwkDls9uAG

— Kangana Ranaut (@KanganaTeam) 1599471444000
The Shiv Sena is ruling party in Maharashtra along with the NCP and Congress. They called Kangana 'BJP parrot'.
संजय जी मुझे अभिव्यक्ति की पूरी आज़ादी हैमुझे अपने देश में कहीं भी जाने की आज़ादी है । मैं आज़ाद हूँ । https://t.co/773n8XDESI

— Kangana Ranaut (@KanganaTeam) 1599385420000
The Shiv Sena is also ruling party in the BMC ( municipal corporation) which issued notice to Kangana after the controversy. The notice stated that she made illegal changes in her bungalow at Khar West. The BMC has given her 24 hours to reply or they will demolish the unauthorised construction.
Meanwhile, the local residents association came in Kangana's support starting that why BMC targeting her. They said that everyone does some or other changes in their house without permission and why action initiated only against Kangana.
Madhu Poplai, secretary, Pali Hill Residents' Association said, "No demolition requires unless there is any structural changes in the premises. In the city people always do some or other changes in their houses. The BMC should act against instead of targeting one person".
She had purchased the around 60-year-old bungalow two years ago and made some changes in it , to use is as office-cum-home. The renovation work was completed in January.