As Mumbaikars began to trickle back to their offices, stores and workshops on Monday, Mirror spoke to a mix of people to find out
what challenges they faced on day 1 of 'Mission Begin Again'
The return of traffic jams, confusion over the government's rules, and changes in long-established work habits marked day one of 'Mission Begin Again' in Mumbai on Monday. There were serpentine queues at bus stops, and jams on the eastern and western highways during the morning and evening peak hours as the city began to settle back into its old rhythms.
Mission Begin Again: Heavy traffic jam on Western Express Highway as Mumbai starts to reopen
00:33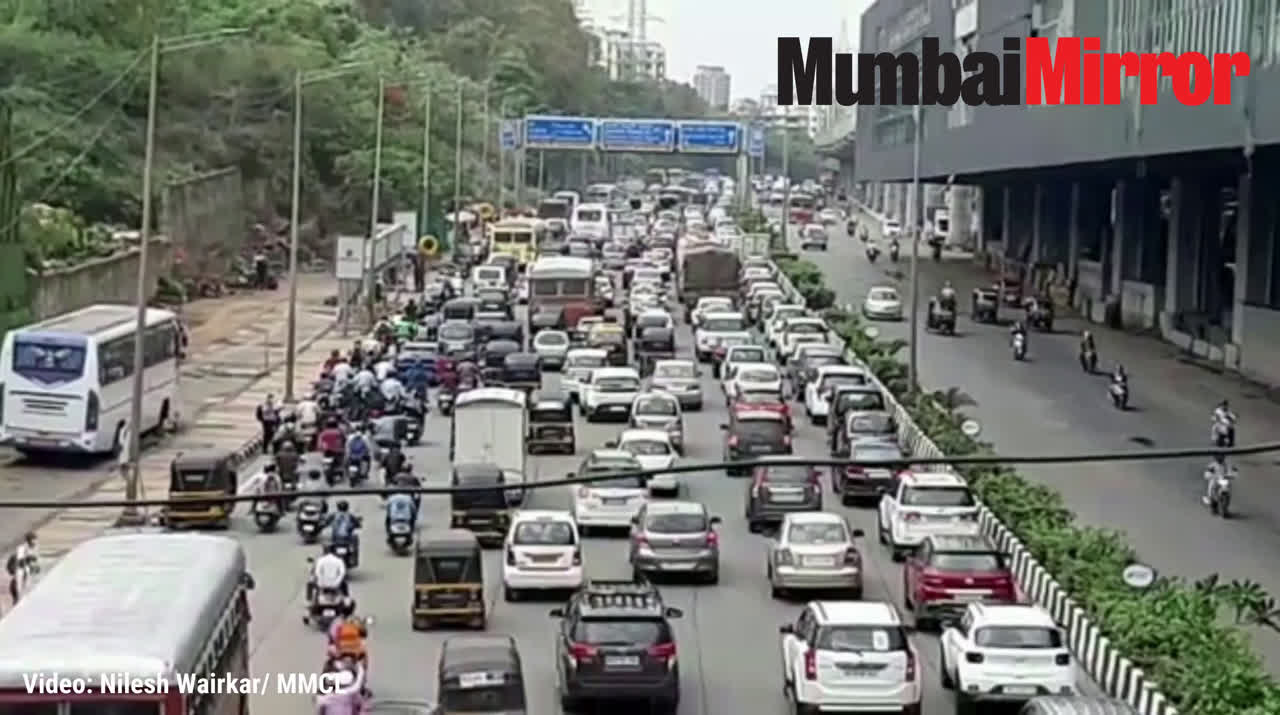 Mirror spoke to seven people from all walks to life to find out how their lives had been affected by the restart. Durgesh Phadol, secretary of Shopkeepers' Association, Kalyan (East), said the owners of kirana store owners that do not offer delivery were unhappy with the government's rules, which say they have to remain closed every alternate day after staying open and providing essential goods for the duration of the lockdown. Nitin Gala, who owns a clothes store at Dadar's Manish Market, said 40 per cent of the 280 shops there reopened on Monday. He added, however, that he could only attend to only two customers at a time and had to ask some to wait outside or some back later.




Meanwhile, the BEST Undertaking operated nearly 2,500 buses throughout the day across Mumbai and the metropolitan region, while MSRTC operated 650 buses. "The bus stops were crowded as the conductors were told not to allow more than 30 passengers in each bus to prevent overcrowding. We have appealed to all our staff to come to work from tomorrow so that we can operate the scheduled trips," said Manoj Varhade, spokesperson, BEST Undertaking.
Unlock 1.0: BEST buses witness a rush of commuters
00:58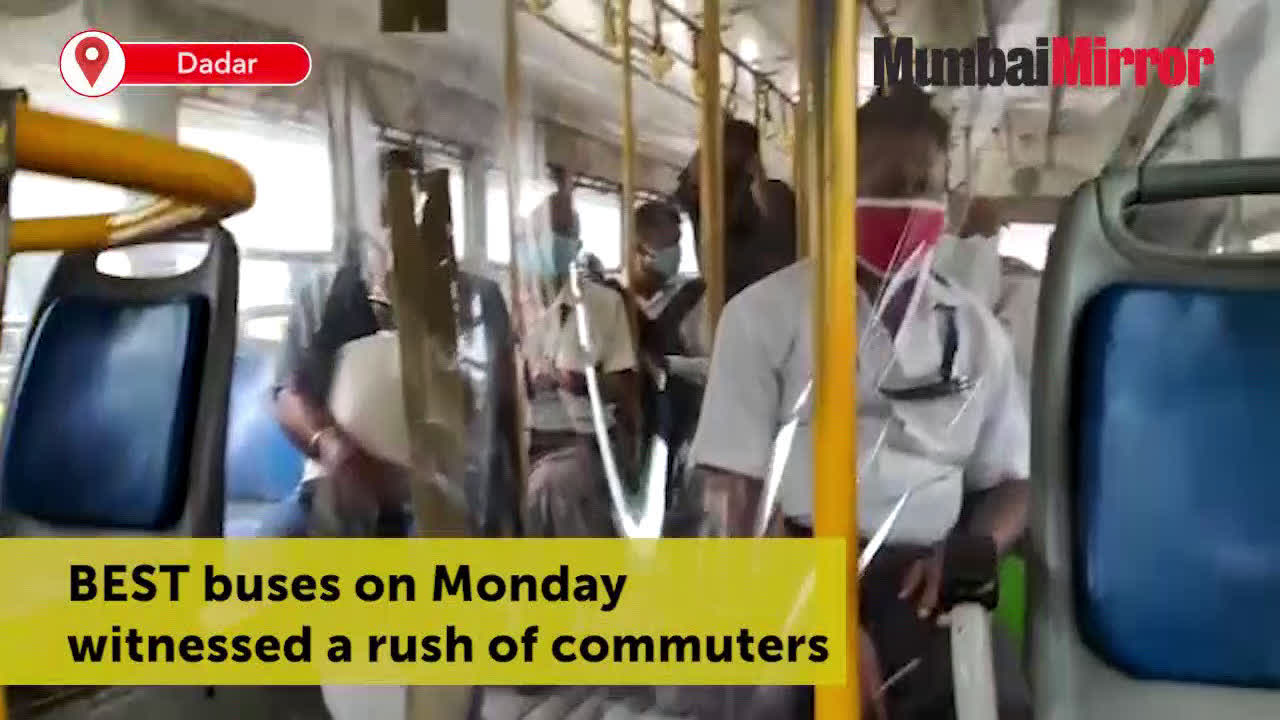 With local trains still shut, buses proved grossly insufficient to cater to the huge crowds and social distancing a mere fantasy at bus stops and inside buses. There were also many private vehicles, taxis and auto rickshaws on the roads, and the police restarted 80 per cent of the city's 650 traffic signals. Traffic wardens and home guards were posted to monitor the traffic. Autos had a maximum of two passengers, while the front passenger seats in cabs were left unoccupied.
In Photos: Mumbai unlocks itself post strict lockdown
Mission Begin Again
Mission Begin Again
Mission Begin Again
Mission Begin Again
Work amidst lockdown
Work amidst lockdown
Work amidst lockdown
COVID-19 cases continue to surge
Opening shutters
Traffic embraces the streets
Traffic embraces the streets
Saying Goodbye
Saying Goodbye
Saying Goodbye