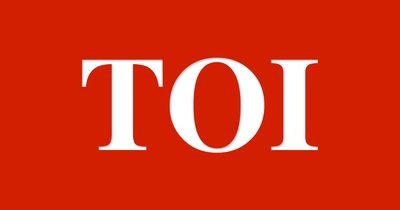 Varanasi: The court of additional district judge-I of Jaunpur on Wednesday rejected the bail plea of mafia don-turned-politician and former BSP MP Dhananjay Singh in a case of kidnapping and threatening the project manager of a company executing the sewage management project in the district.
The additional district government counsel (criminal) Anup Shukla confirmed that the court heard the bail plea of Dhananjay and rejected it.
He said the complainant Abhinav Singhal, who had given an application in chief judicial magistrate court for withdrawal of his complaint, but it was not accepted, did not present his plea before ADJ-I court due to which hearing took place on Dhananjay's bail plea. Dhananjay and his close aide had been arrested on May 10 by Line Bazar police in Jaunpur district after Singhal had lodged an FIR under Sections 364 (kidnapping), 386 (extortion by putting a person in fear of death or grievous hurt), 504 (intentional insult) and 506 (criminal intimidation) of IPC. Police had also seized his luxury SUV, which was used to kidnap the project manager. Both were produced before the court of remand magistrate on May 11 and sent to district jail in 14-day judicial custody.
The criminal-turned- politician, who has 37 criminal cases against him and has been booked under Gangsters Act four times, had come on radar when in his complaint Singhal alleged that Dhananjay was forcing his firm and UP Jal Nigam officials to take sand from him despite rejection due to poor quality in past.
He alleged he was threatened repeatedly by Dhananjay's goons, kidnapped and taken to his residence where he was threatened at gun point.
Dhananjay had won 2002 assembly elections as an independent from Rari seat in Jaunpur and retained the seat in 2007 as JD(U) candidate. In 2009, he joined Bahujan Samaj Party and won the parliamentary election from Jaunpur.