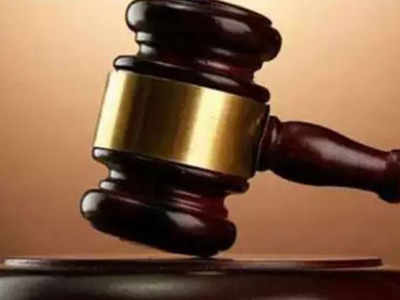 MUMBAI: The Bombay high court on Tuesday directed the state government to inform what it is doing to provide Covid-19 testing facilities in all districts of Maharashtra.
The direction came from a bench of Chief Justice Dipankar Datta and Justice KK Tated came, while hearing via videoconference, a public interest litigation by a fisherman Khalil Wasta for establishing a full-fledged Covid-19 testing facility in Ratnagiri based on the May 7 list issued by the Indian Council for Medical Research.
Wasta's petition states that Ratnagiri district, with 16 lakh population, has six hospitals out of which two are reserved for Covid-19 treatment. It also states the number of positive cases went up after over 44,000 migrants were issued passes to enter Ratnagiri and another 30,000 entered without passes.
His petition said samples are sent to the Government Medical College at Miraj which is in Sangli district, some 178 km away. It takes nearly five hours to reach there. It added that the Miraj hospital is also testing samples from nearby districts and therefore cannot give reports in time due to being overburdened.
Wasta's advocate Rakesh Bhatkar submitted that Ratnagiri, Sindhudurg and Raigad districts do not have a single laboratory for conducting COVID-19 tests. He said samples from Ratnagiri are sent to the Miraj hospital. He also informed that the hospital had refused nearly 1,600 swabs sent to it and had written to the Ratnagiri district collector that even if testing is done 24 x 7, it cannot test more than 125 samples per day.
Bhatkar said ICMR has published names of eight government hospitals and medical colleges and 18 private hospitals all over Maharashtra which will conduct the tests. He said the BKL Walawalkar Rural Medical College in Ratnagiri is named as a test laboratory but it has yet to comply with the criteria for certification.
Assistant government pleader Manish Pabale said the hospital is not complying with the National Accreditation Board for Testing and Calibration Laboratories (NABL) criteria. The judges reportedly questioned how the State could make such a statement. They also questioned that while testing facilities are set up in Mumbai and Pune, what about other districts of rural Maharashtra. "You also have to take care of those people," the CJ reportedly said. The judges said the problem does not pertain only to three districts of Konkan region and are hence expanding the scope of the PIL so that each and every district of Maharashtra should have at least one testing facility. They also suggested that the government explore the possibility of mobile testing units.
In their order, the judges directed the government to reply on establishing Covid-19 testing laboratories in every district at the next hearing on Friday.