Daily High Level Review in View of Covid-19 Infection in Raj Bhavan


Quick Decisions to be Taken to Ensure Proper Arrangements


भोपाल : गुरूवार, मई 28, 2020, 15:53 IST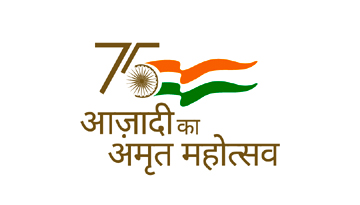 Daily high level review of requisite precautions will be undertaken in view of Covid-19 infection in the Raj Bhavan. The residential area of the staff residing within the premises has been declared Covid-19 affected containment zone and all necessary standard operating procedures have been ensured there. Appropriate measures have been taken for strict monitoring of visitors' movement and health of staff. Arrangements have been made for daily review of the situation so that quick decisions may be taken as per requirement.
Secretary to the Governor Shri Manohar Dube has informed that all precautions have been ensured in the Raj Bhavan premises to meet out the challenge of Covid-19. The residential areas of Raj Bhavan staff has been declared containment zone and remaining areas have been classified for the arrangements and instructions issued accordingly. Governor's residence and the office in Lal Kothi have been made inner zones and movements are duly monitored there. Office staff has been directed to work from home. Offices within the premises have been closed temporarily. Staff will be called only when necessary.
Shri Dube informed that barricading has been done for security to show Raj Bhavan as a separate zone. Prescribed protocol and standard operating procedures are being strictly enforced in the containment area declared by the administration. One-four guards have been deployed on either sides of containment area to ensure proper security. It has been ensured that those entering the Raj Bhavan have Arogya Setu App downloaded in their mobile phones. Visitors are subjected to thermal screening. Regular health check-up of all the officers and staff residing within Raj Bhavan premises will be done regularly. After recording health details of the workers engaged in kitchen and the attendants working in the inner zone their proper health will be ensured. Record of those entering the inner zone will be maintained after subjecting them to temperature scanning. Raj Bhavan Gate No. 01 and 03 have been completely sealed.
Shri Dube informed that all family members of the staff residing within Raj Bhavan premises will not be allow leaving the premises except in medical emergency for three days. Those going out will be required to obtain prior permission. Staff will be allowed to enter the premises for necessary services like gardening, cleanliness, Gau Shala, water and electricity supply, mobile and TV services etc. Everyone should follow security protocols. In other condition no one will be allowed into the premises without permission of the competent authority. All things will be sanitized before entry into Raj Bhavan through Gate No. 02. Services of the staff residing within Raj Bhavan premises may be taken as and when required. The staff from outside the premises may also been called from time to time as and when required. Directives have been given to take all precautions about the vehicles of containment and special areas and for proper monitoring of the movement related restrictions. Arrangements have been made for supply of all necessities to Raj Bhavan premises by observing social distancing norms for which arrangement has been made in Mandu Parking Zone. A nodal officer from Bhopal Municipal Corporation will be appointed to ensure supply of all necessities to Raj Bhavan.
The Secretary to Governor said that there will be no movement of anyone in the Governor's residential area without permission. Arrangements have been made for the staff on duty of the Governor to stay in the same area. Healthy staff has been made to stay in the same zone after Corona test of all the staff. The staff staying in the Governor's residence is using face masks, gloves and sanitizer. For meeting with the Governor all precautions and protocols are being observed including distance of two yards, wearing of mask and shoe cover. Anyone is allowed to meet the Governor only after sanitization and thermal screening. Availability of car cade has also been ensured as per requirement.


Ajay Verma