As the Central and state governments allow phase-wise relaxation in curbs to get the life up and running again following over two months of lockdown to prevent the spread of Covid-19, we bring you the latest updates from your city.
*
ANI update at 9.30am:
India reports 9,851 new Covid-19 cases & 273 deaths in the last 24 hours. Total number of cases in the country now at 2,26,770 including 1,10,960 active cases,1,09,462 cured/discharged/migrated and 6348 deaths
*
ANI update at 8.30am:
Police personnel check vehicles at Delhi-Gurugram border as people commute through the route.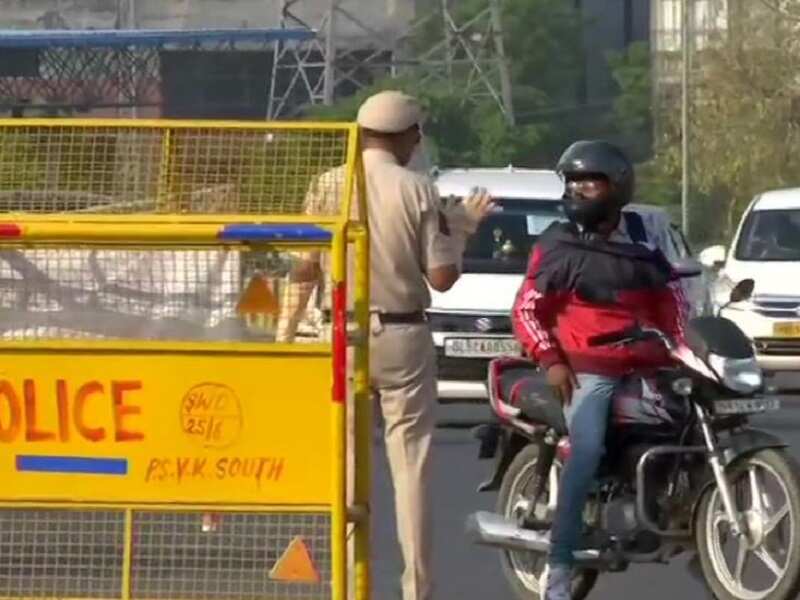 *Delhi high court on Thursday asked the AAP government to upload on its official website and publicise that despite sealing of the capital's borders, people with medical emergencies can come to Delhi hospitals after availing an e-pass.
*With Covid-19 cases spiralling in Delhi, it is becoming difficult to secure a bed at a hospital within a reasonable time. The death of a 60-year-old man, Lakhjeet Singh, after he failed to get a bed in any hospital has brought out this stark reality. His daughter, Amarpreet, went on Twitter to break the news, saying, 'The govt failed us.'
*As senior citizens are more vulnerable to the infection by the novel coronavirus, Delhi government has asked the divisional commissioner to prepare a database of all residents of the capital aged above 60 years.
*Delhi University will not be conducting examinations for over 3 lakh first and second-year undergraduate and over 12,000 first-year postgraduate students.
*After Maharashtra, Delhi has maximum active cases of Covid-19. According to the data shared by states, while Maharashtra has 39,935 active cases, the corresponding figure for Delhi is 14,456. It is much higher than the number of active cases in Tamil Nadu (12,135) and Gujarat (4,779), two other states that are most affected by the Covid-19 crisis.