NEW DELHI: One-day International cricket in its long history has been witness to some exceptional cricket.
There have been many batting records in ODI cricket that have remained intact for many years, while others have been regularly broken thanks to some mind-boggling performances from the modern-era batsmen.
TimesofIndia.com here takes a look at the top five batsmen to have reached the 10,000-run mark in the 50-over format in the least number of innings:
Virat Kohli
(India – 205 innings)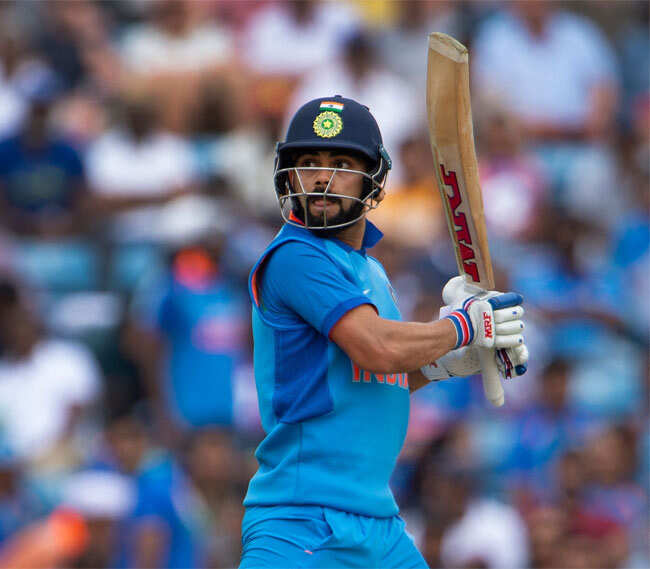 One of the greatest to have ever played the 50-over format, the current Indian skipper has been a class apart in One-day Internationals. The run-machine in recent years has been breaking records almost at will. A top-rated batsman in all the three formats, Kohli has the knack of taking his game to a whole new level while batting in the 50 over format. The 31-year-old tops the charts when it comes to the fastest batsman to reach the 10,000-run mark in ODIs. Kohli in 205 innings (213 matches) crossed the landmark, which is the fastest ever by any batsman so far. Kohli touched the magical mark in a match against West Indies in Visakhapatnam on October 24, 2018. Since making his debut in August, 2008, Kohli took 10 years and 67 days — also the shortest amount of time — to get to the coveted mark. So far, Virat has played a total of 248 matches in which he has accumulated 11,867 runs at a mind-boggling average of 59.33, along with 43 centuries and 58 half-centuries, as he continues to remain India's and the world's top batsman.
Sachin Tendulkar (India – 259 innings)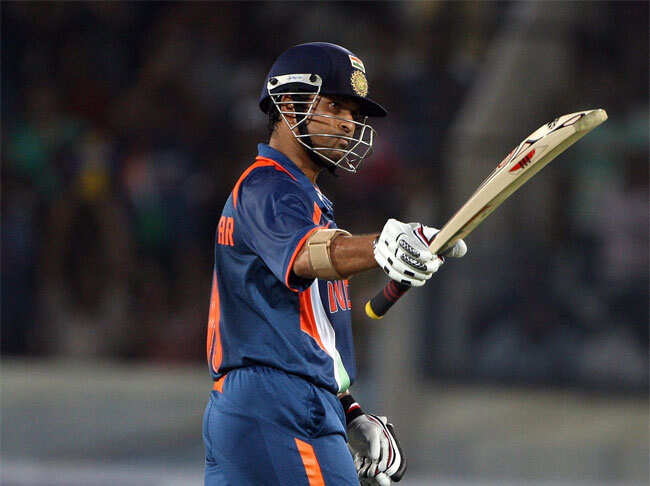 Batting great Sachin Tendulkar has numerous records to his name. India has given the world some of the greatest and Sachin Tendulkar's name comes right at the top of that list. One of the most passionate and talented cricketers of all time, Sachin still holds multiple world records. Sachin was a magician when it came to batting in ODIs. From blistering knocks in Sharjah, to being the first-ever to hit a double ton in ODIs, Sachin has given India and the world many memorable moments to cherish forever. In the list of fastest batsmen to the 10,000 run-mark, Sachin stands second after compatriot Virat Kohli. Sachin himself held the record for quite a while before Kohli went past him. Sachin during his international career crossed the mark in 259 innings (266 ODIs). The batting legend crossed the landmark during a match against Australia in Indore on March 31, 2001. It took 11 years and 103 days for Sachin to get to the 10,000-run mark in the ODIs, since his debut. With 49 centuries and 96 half-centuries, Sachin ended his glittering ODI career with 18,426 runs in 2012.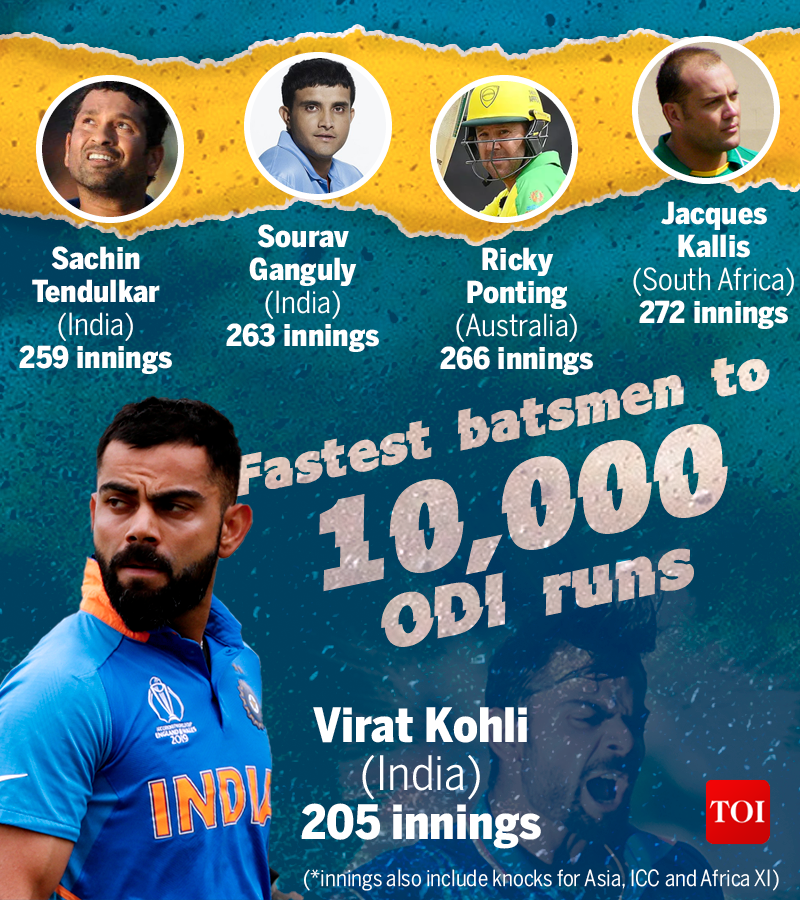 Sourav Ganguly (India – 263 innings)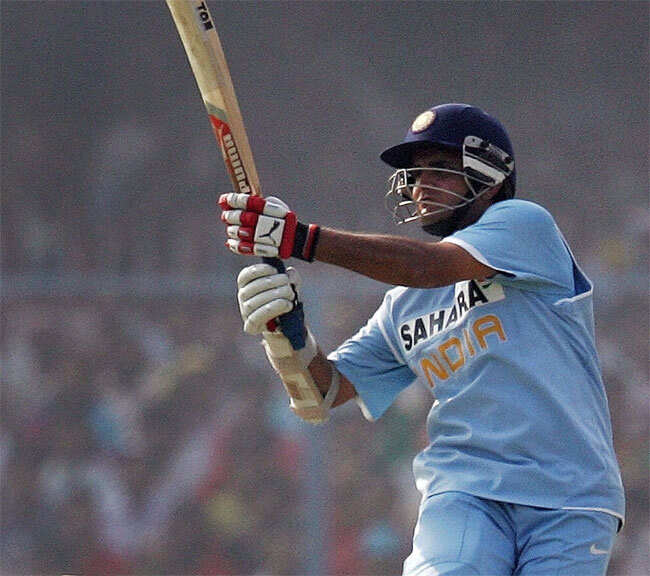 Arguably one of India's best captains of all time, Sourav Ganguly was also majestic with the bat. Ganguly partnered Sachin for a large part of his career at the top of the order. The Sachin-Sourav duo often caused mayhem for the opposition. The ease with which Ganguly took the opposition bowlers to the cleaners was a treat for the eyes. Maintaining the dominance of India batsmen in the list of fastest to 10,000 ODI runs, Ganguly comfortably sits at the third spot. In his glittering career spanning over 15 years, Ganguly took 13 years and 204 days to get to the 10,000-run landmark which he did against Sri Lanka in Dambulla on August 3, 2005. It took a total of 263 innings (272 matches) for Ganguly to cross the landmark. Overall, Ganguly played a total of 311 ODIs in which he scored a total of 11,363 runs at an average of 41.02.
Ricky Ponting (Australia – 266 innings)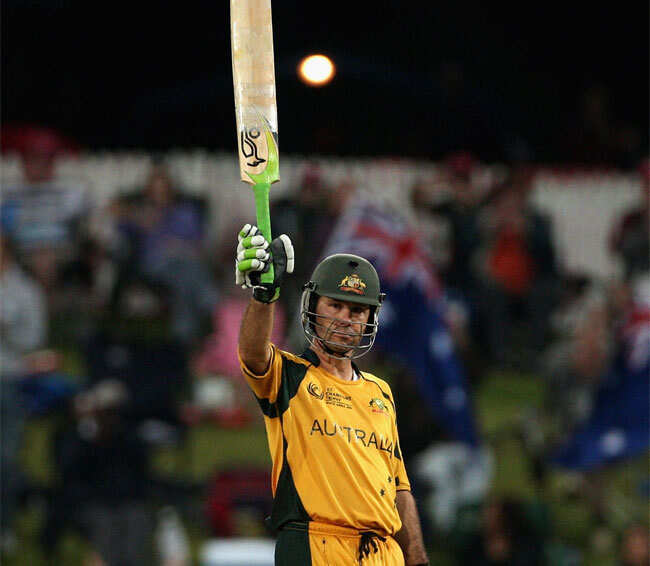 Three-time World Cup winner Ricky Ponting looked just unstoppable with the bat if it was his day. Like his captaincy, Ponting was always a step ahead of the opposition with the bat in hand. Ponting during his best phase was unmatchable. Throughout his 16-year long ODI career, Ponting's batting looked like a fairy tale. With him at the crease, the opposition always had to have their thinking caps on. A top order batsman, who was also the captain of the side for a long time led by example, which made his team one of the most ruthless and invincible outfits in the history of the game. Ponting, during his decorated 375-match ODI career scored 13,704 runs. His first 10,000 runs were scored in 266 innings. In terms of time taken, it took Ponting 12 years and 37 days to get to the magical 10,000-run mark. In the match against South Africa in Basseterre, Ponting raised his bat on March 24, 2007 to celebrate his achievement of reaching the coveted mark in ODIs. Overall, in his ODI career, Ponting scored 30 tons, along with 82 half-centuries at an average of over 42.
Jacques Kallis (South Africa – 272 innings)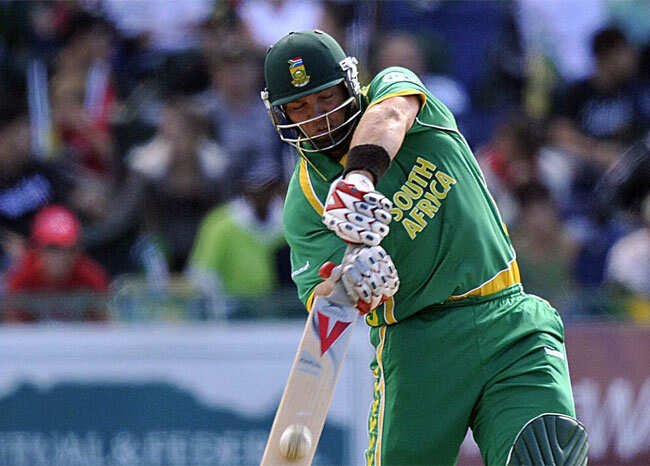 One of the most complete cricketers in the history of the game, Jacques Kallis of South Africa was equally exceptional with both bat and ball through his long 18-year ODI career. From taking apart opposition bowlers to making their batsmen suffer, Kallis, for the most part of his career was at the top of his game. As a batsman Kallis had quite a few records and achievements to his name. One being able to get to 10,000 ODI runs, with the responsibility of being a frontline bowler as well. And the Protea all-rounder did that in quick time as well — 272 innings — to prove his mettle to the cricketing world. Since making his debut in January 1996, Kallis crossed the 10,000-run mark in ODIs after 13 years and 14 days on January 23, 2009 in Sydney against Australia. It took Kallis a total of 272 innings to get to the mark of 10,000 ODI runs. In his ODI career, Kallis scored a total of 11,579 runs and also took 273 wickets, making him one of the best all-rounders in the sport.
(*innings also include knocks for Asia, ICC and Africa XI)