NEW DELHI: In the compound of Harsh Dagar's house in Gurugram these days, ball-tapping, three steps for a layup and ball hitting the board are the most frequent sounds. Two poles lying as scrap metal at home, a board from the neighbour's store room, an old T-shirt, some chairs and an iron hoop made by a welder helped the 15-year-old Dagar assemble a basketball hoop set-up to do what he needed the most – practice basketball.
In the first few weeks in the pandemic-forced lockdown, Dagar, part of the second batch of students at the NBA Academy India, would listen to his coaches on online sessions; but with no place to practice, the drills remained confined to paper. Not now though. With his old T-shirt working as the net around the hoop and chairs as imaginary defenders, he is able to execute those drills.
"When I came back from the NBA Academy (in Greater Noida), it was fine for a couple of weeks, but then boredom started creeping in and got to my nerves. I was frustrated sitting idle and just studying the whole day," said the teenager talking to Timesofindia.com.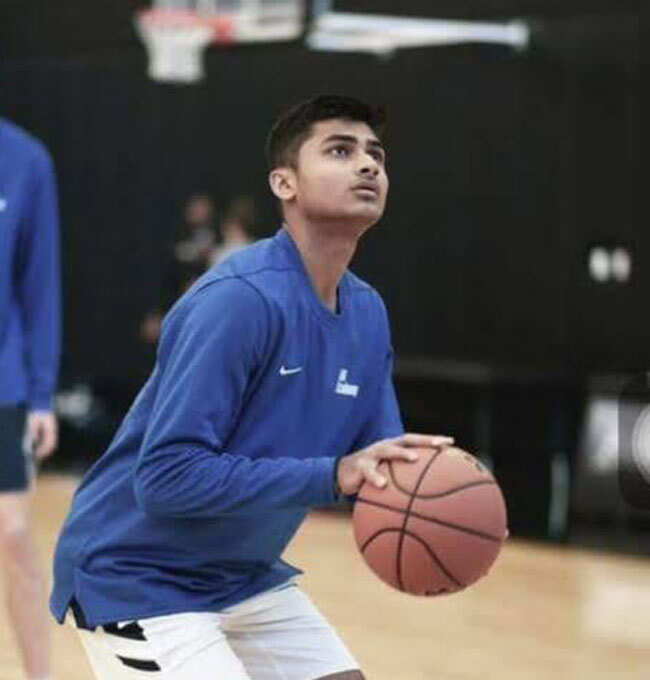 Dagar and his elder brother, who is a state-level basketball player and also gives coaching, decided to do something about it.
"We had two poles at home. There was a board with the neighbours that they weren't using, so took that from them. Then we went to the welder, got an iron ring made and had it welded onto the board.
"Then we dug up the compound of our house to insert the poles. The cloth around the ring, which works as the net, is an old T-shirt and I use chairs from home and think of those as defenders to get past," Dagar told TimesofIndia.com.
One thing that draws attention instantaneously is the board, which has the word 'money' written on it by Dagar himself.
The genesis of that lies in the difficult time his mother, who is a single parent, faced a few years back when the major part of her income was earned from stitching clothes at home.
But with Dagar's training and academics being taken care of by the NBA Academy India and his brother starting to coach, things started easing out, even more so when they rented out one portion of their house.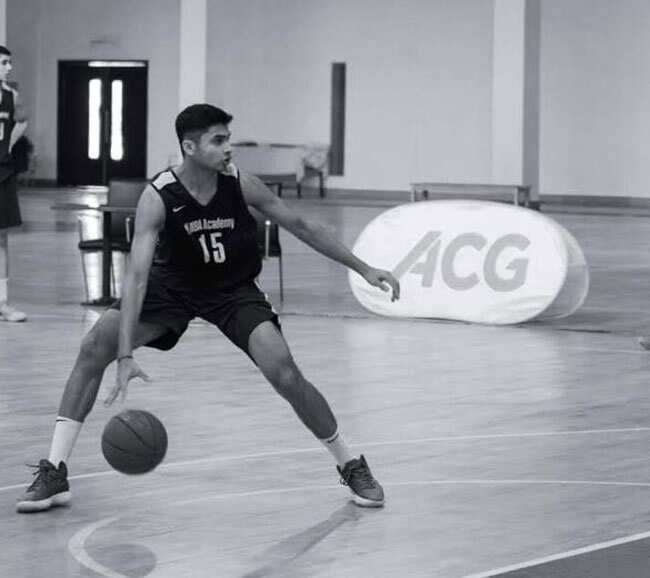 "It was difficult a few years back but it's better now. My mother used to stitch and now my brother coaches," said Dagar, who plays as a point guard and has already represented the senior India team.
At the 2019 South Asian Games, Dagar was the youngest member of the Indian team that won the gold in Nepal.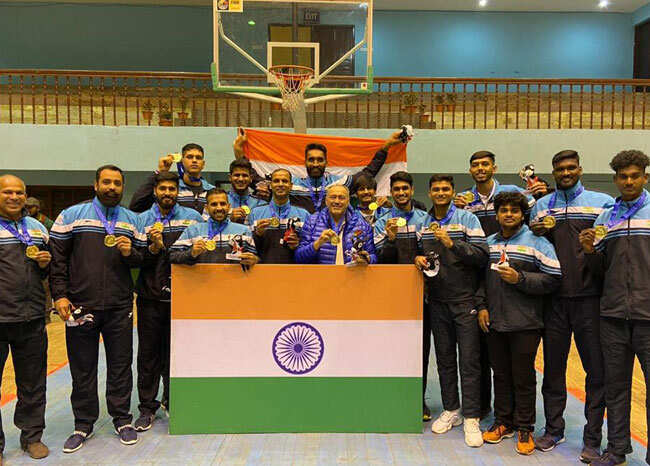 "I was 11 years old when I started playing basketball. I used to play football first, but then was inspired by my brother who is also a basketball player and played for the state team." Dagar told TimesofIndia.com.
"In one of the first games I played for my school team, we lost by just one point. I played reasonably well but the narrow defeat hurt me a lot and motivated me to take up the sport seriously," recalled Dagar, who represented the NBA Academy India during the 2018 and 2019 NBA Academy Games and also at the European Youth Basketball League.
A fan of Brooklyn Nets' star Kyrie Irving, Dagar has so far made three trips to the USA, but didn't get a chance to meet the player he idolises.
"The first time I went was in February 2019. I didn't get a chance to meet him (Irving) but met a few other players in New York. It made me realise how difficult it is to reach that level, so I was motivated to work harder," said Dagar about his experience.
Before hanging up the phone, Dagar finally revealed why he wrote 'Money' on the board.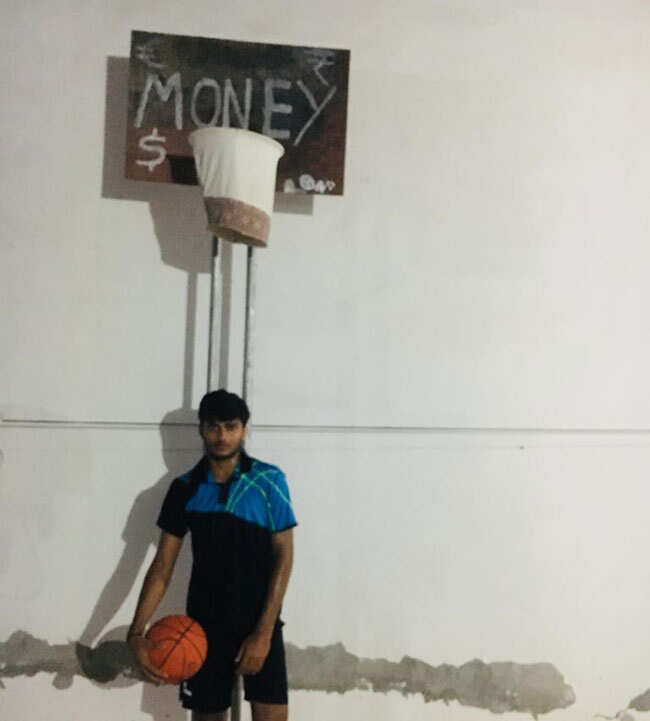 "My focus is basketball, and it's through it that I have to achieve everything in life. So whenever I see 'money' written on the board, it reminds me of the tough time in the past and I get motivated that only basketball can help me excel in life."