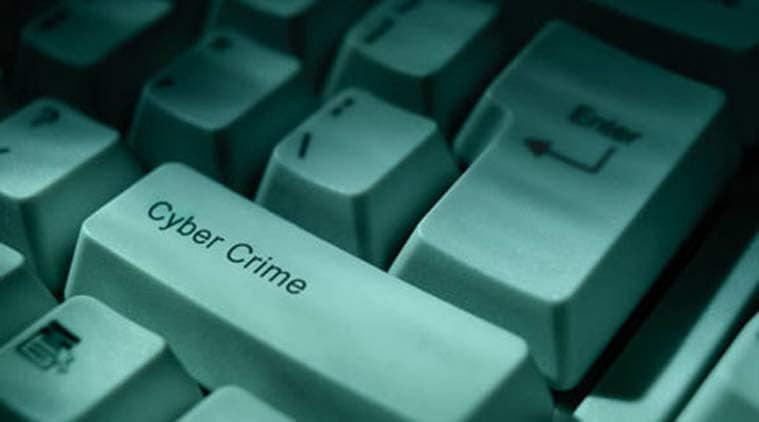 Symantec has revealed that cyber criminals are taking advantage of the outbreak of MERS to spread Trojan.Swort through spam emails.
A special team of Cyber Crime Police, Hyderabad, apprehended a notorious Delhi-based criminal gang involved in an organised bank loan fraud amounting to about Rs 10 Crores and involving over 500 victims spread all over the country. The gang was busted by a team of Cyber Crimes Police Station of the Detective Department, Crime Central Station, Hyderabad Police.
On August 28, a complaint was lodged by Syed Qutubuddin of Hyderabad in which he stated that he was lured by a telecaller to avail a loan facility at a cheaper rate of interest. Accordingly, he submitted a loan proposal to one Yogesh Jindal at document collection center of Value Finvest Finance Pvt Ltd located at A-60 Ground Floor, Sector-2 Noida. Various callers from the company lured Syed to pay about Rs 5, 80, 000 on various pretexts for sanction of a loan of Rs 20 lakhs and then stopped all communication with him.
"He tried several times to contact the representatives of the company but without success. He then approached police and a case was registered at Cyber Crime Police Station,'' Police Commissioner M Mahender Reddy said.
During the course of investigation the police team analysed call data records but the culprits had stopped using the SIMs they used to call Syed. However, the police team found that the calls originated from in and around New Delhi.
On September 3, the team picked up three offenders at their office in Gurgaon and based on information they provided during interrogation, the gang of five persons was busted. The kingpin Mahipal Singh Yadav confessed to police that they duped 257 people in Karnataka, 118 in AP and Telangana, 75 in Maharashtra, 31 in West Bengal and 41 others in various states. "They have so far duped 522 people by promising them loans and making them deposit money under various pretexts,'' an official said.
Seven banks accounts-three of HDFC, three of ICICI and one Yes Bank-have been freezed after instructions by police. The bank accounts were in the names of My InvestGuruji Services, S S Krupa Enterprises, and three accounts were in the name of the kingpin Mahipal Singh Yadav.
"The main accused Mahipal is a college dropout who discontinued B.A (Journalism) and started working in various call centers in different positions and gained expertise in mobilising customers for various firms involved in insurance and banking from 2005 till 2012.
Later in July 2013, he started his own firm namely My Investguruji Services Pvt., Ltd., along with Rakesh Sharma as a Director. He started his business with four employees and grew quickly with presently seven Team Leaders with 35 to 40 Tele-callers. Initially they used to sell the Value Added Cards on behalf of Value Added Card Pvt., Ltd., sharing profit on 45:55 ratio. But as they were not doing good business with value added cards, they conspired to lure gullible public anxious to avail loans.
The offenders cheated innocent people on the pretext of providing loans at low rate of interest without security or proper documentation or conditions. People who could not avail loans from banks due to lack of proper documents or collateral fell into the trap,'' Joint Commisioner, Detective Department, T Prabhakar Rao said.
"Mahipal himself used to sell holiday privilege cards in three categories of Rs 7999, 14999, and 24999 for Value Added Cards Pvt., Ltd. Later on, he conspired with Sandeep Juneja of Value Added Cards Pvt., Ltd., and started cheating the people on the pretext of providing loans. They have not provided loan, not even a single rupee, to any of the 522 persons who fell into the trap and from whom they collected huge amounts on various pretexts,'' Rao said.
📣 The Indian Express is now on Telegram. Click here to join our channel (@indianexpress) and stay updated with the latest headlines
For all the latest India News, download Indian Express App.