NEW DELHI: Former Indian hockey captain Dhanraj Pillay doesn't mince his words and his take on hockey even today is as sharp as his prowess with the stick in his playing days.
The hockey wizard, who represented India in 339 games and scored 170 international goals between 1989 and 2004, spoke about the game, the Indian men's hockey team's chances in next year's Tokyo Olympics and more in a free-wheeling exclusive chat with TimesofIndia.com.
Excerpts…
How would you rate the Indian men's hockey team's chances at the Tokyo Olympics, with the quadrennial games being postponed to 2021?
I was really hoping that the Indian hockey team would stand on the podium in the 2020 Tokyo Olympics before the lockdown. The Indian team, which has a good mix of seniors and juniors, was in top form the way they played in the Olympic qualifiers and whatever tournaments they played in 2019 and in the first two months of 2020.
Basically after a very long time they played in a way the spectators and country wanted to see them. But things have changed now due to the COVID-19 crisis as they haven't been on the field from early March to the end of May.
As a player, I think it will take some time for players to come back on track. The players will take a month or two to regain their fitness because the standard of fitness of Indian players has been of world-class level for the last 2-3 years. You can compare their fitness with top teams like Australia, Netherlands and Belgium. The coming 2-3 months are very crucial not only for the Indian hockey players but also for all the players who have already qualified for the mega event. They need to take extra precaution as far as their health is concerned, and to be ready for their ultimate dream in 2021 – the Olympics.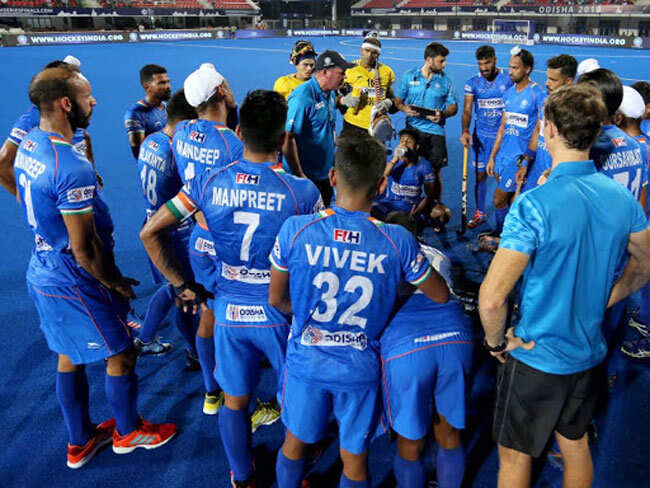 Taking recent performances at the FIH Pro League into account, do you think India can outplay the likes of Belgium, Australia, Netherlands and Argentina in Tokyo?
The Olympics will be a different ball game since it is not the Pro League or qualifiers, as every country will come out with their own set of strategies. But what I feel is that India is ready now for a podium finish at the mega-event, provided we have fair team selection. Indian team can really outplay the likes of Belgium, Australia, Netherlands, Germany and Argentina. Basically the fight is between these six teams for the podium finish. I don't consider Pakistan a contender as there is a lot of infighting in the federation and have also recently read media reports that they don't even have funds to run camps etc.
What would you say is the Indian team's biggest stumbling block – conceding a last-minute goal or not being able to score much?
Well conceding a last-minute goal debate has been going on since the time I used to play. It's nothing new. Basically we also score last-minute goals, but the people won't remember them. Instead they recall only what we conceded. No doubt, we are conceding goals towards the fag end of the match but mainly due to the reason that the full team goes all out on attack.
Now the rules have changed as you can now also remove the goalkeeper and add an extra player. You can imagine how much pressure is on the goalkeeper, defence and forward line during the closing stages of the game and the same thing happens for the opposition team also.
The team which is trailing normally removes the goalkeeper and adds an extra defender to put pressure on the rival team in their quest of a last-minute goal to snatch a win or secure a draw. It's part and parcel of the game but I can only request that they need to concentrate more in those last 2-3 minutes.
The coach should give a shout out to the players that only 1-2 minutes are left. Try to keep the ball in your possession and keep the ball on the opponent's left-hand side and on our right-hand side so that if the ball gets snatched or lost, they are still ready to tackle it on the right flank. They should practice these kinds of situations more as to how to hold the proceedings and pass the time which makes sense towards the closing stages. Sometimes it's better to be defensive rather than aggressive in your approach especially if you are in a winning position.
You are the only hockey player who represented India in four Olympics, four World Cups, four Champions Trophies and four Asian Games and yet you were not given a role in the national team set up to take Indian hockey forward. Are you disappointed about that?
I have been disappointed since 2004. I have not been given the opportunity to train the forward line. I am better than any foreign coach. I am still waiting for the chance to train the Indian forwards but the federation has not given me that opportunity despite players – Arjun Halappa, Tushar Khandker, Jugraj Singh, Bharat Chhetri, Baljit Singh Saini- who played under me have worked in the role of assistant coaches with the team. Indian coach Graham Reid, who played great hockey for Australia, has also been doing a tremendous job with the players.
Indian skipper Manpreet Singh recently revealed during a Twitter chat that it was your words 'If you believe in yourself, you will be able to beat any team' that keeps the team motivated before any game. Your take on that
Manpreet has been doing a very good job as a captain. He is very calm and cool. He doesn't shout at players as he adjusts very well and leaves that part to the senior players like Sreejesh and Sunil. I was an aggressive captain, like Virat Kohli, but Manpreet is very composed as you will find him working hard on the field all through the four quarters. He is very agile and confident leading the team from the front while motivating his players.
Every player should believe that I am the best and that is why I'm playing for the country and wearing an India jersey. Whenever I meet players of the team, I always tell them that when you are playing for India there should be no second thoughts as you will go out to win only. Give your life and think that you are playing your last match
Would you say PR Sreejesh's exceptional glove-work under the bar is a big reason behind India's recent success?
At present no Indian goalkeeper can match Sreejesh under the bar. He is the best and we have no one in the ranks who can match his calibre. Having so much experience in his kitty, he is grooming goalkeepers for the future. He has not only been sharing his knowledge but also imparting his skills to the juniors on what he had learnt from his seniors like Adrian D'Souza, Devesh Chauhan and Jude Menezes.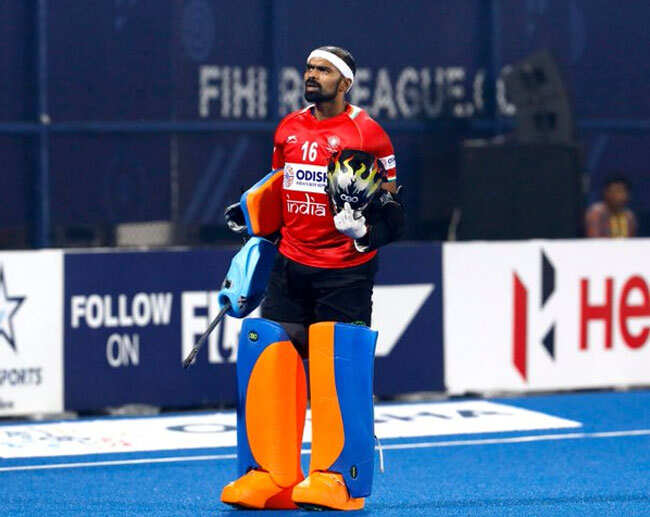 Do you feel the Indian team is missing a great dribbler like you on the turf who can pierce through the rival defence with his mesmerising stickwork?
Certainly we are missing the stickwork for which hockey is known. Very few Indian players like Mandeep Singh, SV Sunil, Lalit Upadhyay have that kind of charisma in the middle. We should know when to hold and play amongst ourselves. The game of hockey has become so fast over the years as you will find no 'dribble' on the field. There are only a few players in the world who are dribbling otherwise it's just 'hit and run'. Surely, I can say that I have not seen a great dribbler in the Indian team after 2004. Earlier there used to be a lot of players including me and the likes of Mukesh Kumar, Sabu Varkey, Baljit Singh Dhillon, Gagan Ajit Singh, Baljit Singh Saini and Sameer Dad who were great dribblers of their time.