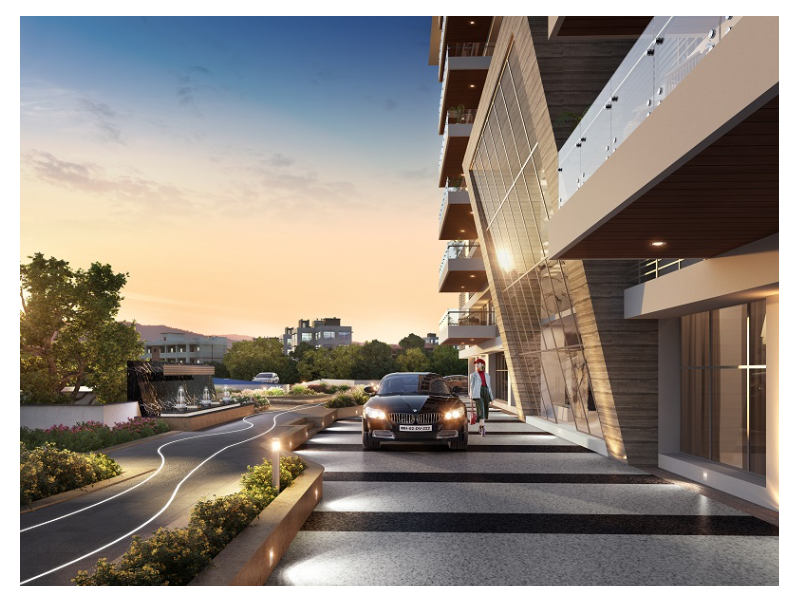 Artist Impression of the magnificent podium and triple-height all glass entry of The Selten Isle
True luxury purchases in any category – homes, watches, cars have always one thing in common – limited supply and rare opportunities to buy at opportunistic prices. A relevant case study is that of the Los Angeles county real estate market – there were 82 homes priced over $5 Mn/ Rs. 35 Cr+ sold in March and April of 2020. This is astonishing given that almost the same number – 85 homes were sold in the same period last year, 2019. A renowned mortgage advisor with Finance of America was quoted saying "At the top of the market, sellers base their decisions on emotions rather than finances. A buyer buying a $40-million home isn't worried about COVID-19." The motivation is simple – such homes are rare and become available for sale only once. Hence, you need to act before someone else does.
Raunak Group, the leader of Thane real estate with over 88 buildings delivered in Thane city has just pre-launched a rare opportunity for the luxury home buyers of Mumbai: The Selten Isle, Private Family Estates. Located in Prime Thane, The Selten Isle is reserved for a limited set of families and elite gentry only and will become Thane's apex address. Further, what makes it so unique is that The Selten Isle is India's first address offering spaces designed by India's most sought-after celebrity interior designer.
Mr. Rajan Bandelkar, MD of Raunak Group who has been a visionary of Thane real estate and a firm advocate of luxury homes said: "The Selten Isle is a testament to our long standing commitment to enhance lifestyles for everyone including the dynast families of Thane and Mumbai. Our inspiration behind the vision of The Selten Isle has been to invoke a concept of living which goes back to the days of yore, where the address of elite noble families was the town's apex address, their very own private family estate."
A representative image for the infinity pool experience at The Selten Isle
The Selten Isle is the only address which offers bespoke sky-estates. Fully customisable, voluminous and probably the single largest homes of the city – hence worthy of the term bespoke sky-estates. Further, the entire development is cocooned in a plush luxury setting where you can enjoy a picnic in the secret garden, enjoy the company of your pet in the comfortable pet zone, experience the city's most exclusive and designer infinity pool deck or throw the city's most exclusive party on the rooftop in the designer cafe & party deck.
Today, The Selten Isle is available as a pre-launch opportunity which makes it a rare opportunity to buy these rare OC-received homes with a promise of Double the value at half the price! A bespoke sky-estate of 3435 sq.ft. area is priced starting at just Rs. 5.99 Cr + Taxes. And with limited supply and high demand, this might be the only chance for luxury home buyers of Thane just like the luxury home buyers of Los Angeles to snap up their dream sky-estate.
The Selten Isle is available via a unique digital sales experience from the very best luxury sales consultants of Raunak Group. For an invitation, please call +91 8657924618 or visit www.theseltenisle.com.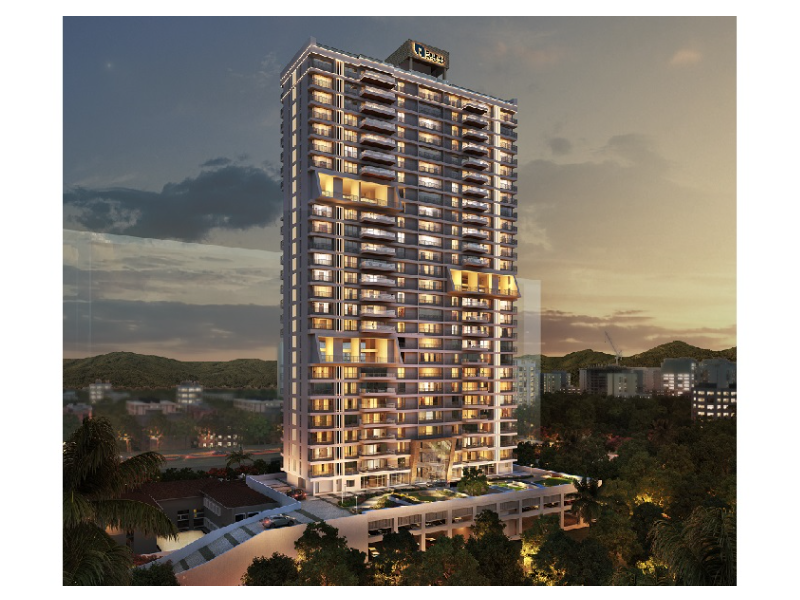 An artist impression of The Selten Isle, Private Family Estates in Prime Thane
The project has been registered via MahaRERA Registration Number P51700005880 and is available on the website https://maharera.mahaonline.gov.in under registered projects.
Sources: www.latimes.com, internal research of Raunak Group
Disclaimer: This article has been produced on behalf of Raunak Group by Mediawire team.