After a two-month-long break due to the coronavirus pandemic, athletes in Jaipur are slowly and gradually coming back to the normal. As the state government has eased down restrictions and opened a few stadiums, including Sawai Mansingh Stadium, athletes are resuming their training sessions while following the guidelines issued by Rajasthan State Sports Council.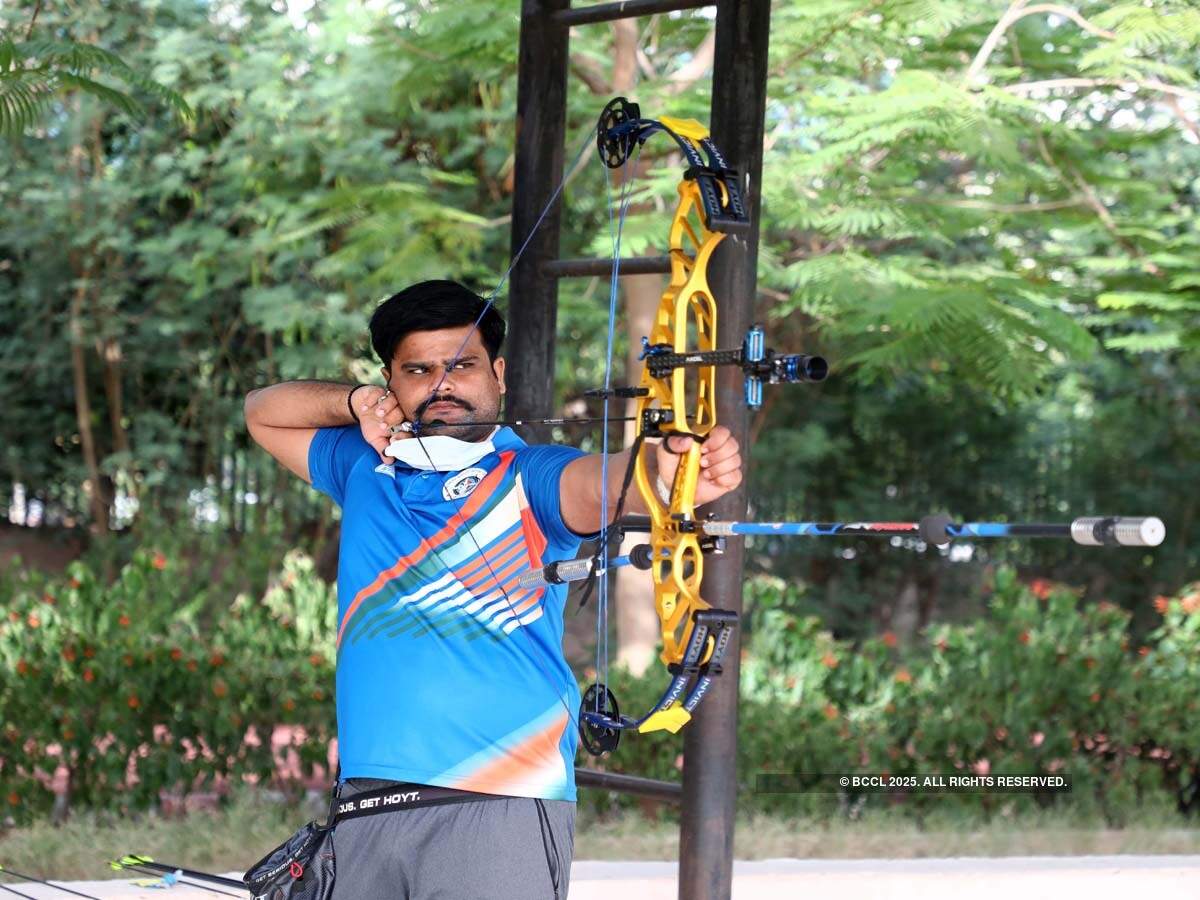 Arjun awardee archer Rajat Chauhan
'We sanitise the archery wing twice and maintain social distancing'
Arjuna awardee archer Rajat Chauhan is busy not only practicing, but also training upcoming archers. He reaches the archery wing of the stadium at 7.30am for training. "Around 10 to 12 archers have started practising every day. We are following all the necessary guidelines to remain safe. We sanitise the wing twice, and also ask them to sanitise equipment. Earlier, four archers used to practise on one board, but now we allow only two people at a time, maintaining a distance of two meters apart. Though practising with face mask on is not feasible as the strings of the bow touches the nose and lips, but we maintain social distancing, and do not allow them to share equipment," says Rajat.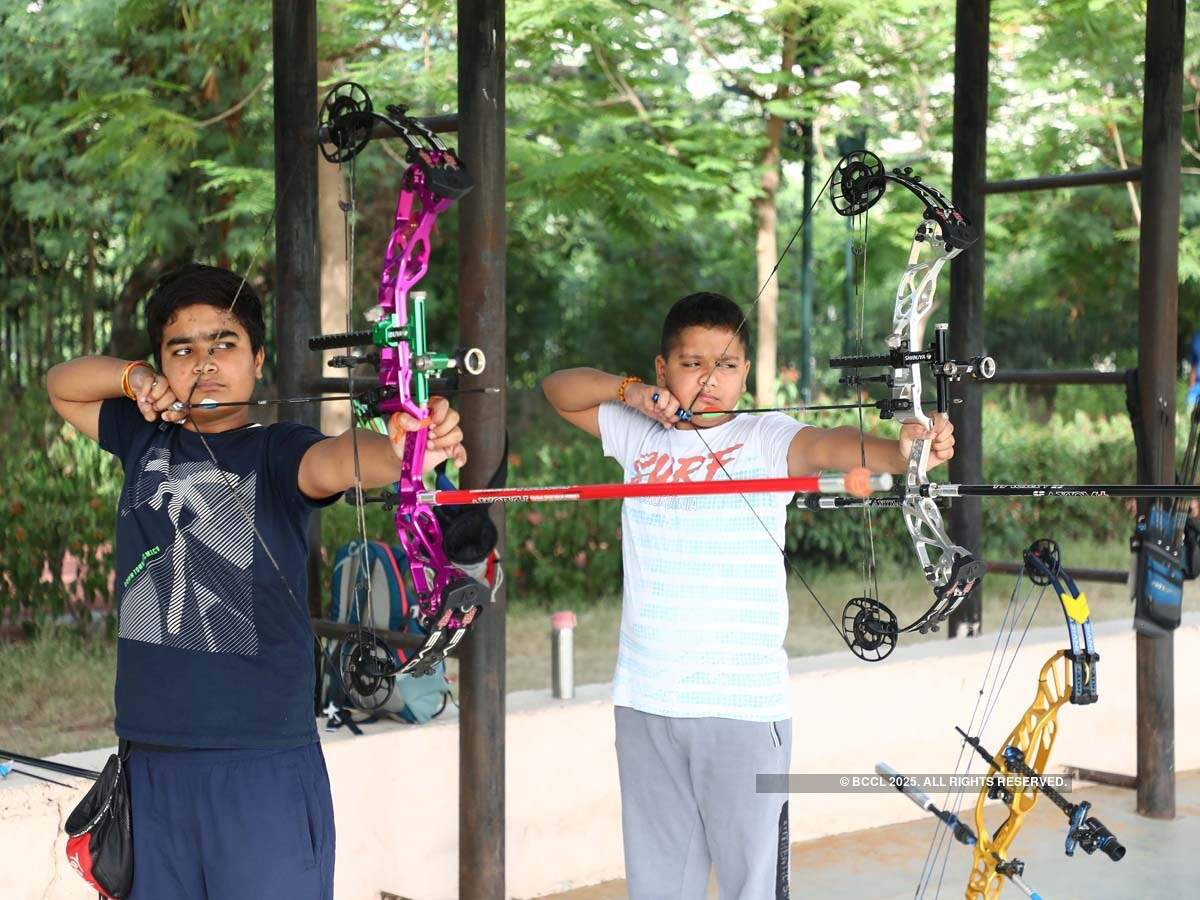 Young archers Sachin and Tanmay
Priya, 15, who recently participated in Bangkok 2019 Asian Archery Championship, adds, "I was desperately waiting to come back on the grounds, and resume my training schedule. Finally, I'm here, no matter with few dos and don'ts."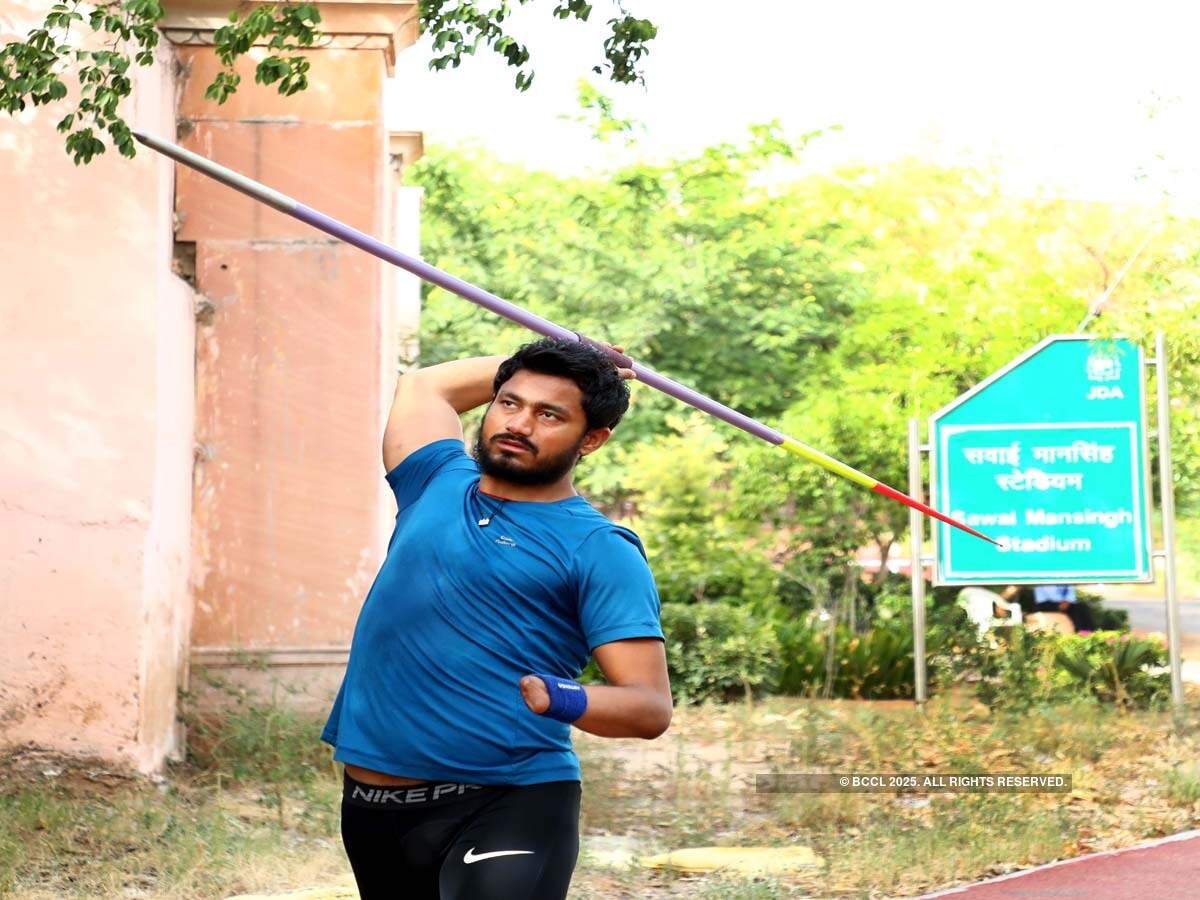 Arjun awardee javelin thrower Sundar Gurjar
'The very feel of the ground has filled us with positivity'
Postponement of the Olympics and Paralympics has shattered the dreams of many Indian athletes. Javelin thrower Sundar Gurjar was also one of them. "The pandemic has taken over the entire world in its grip, so I'm not the only one whose dreams are shattered. But I'm determined to practise, play and give my best," says Arjuna awardee Sundar, who comes to the stadium, along with his coach Mahaveer Saini.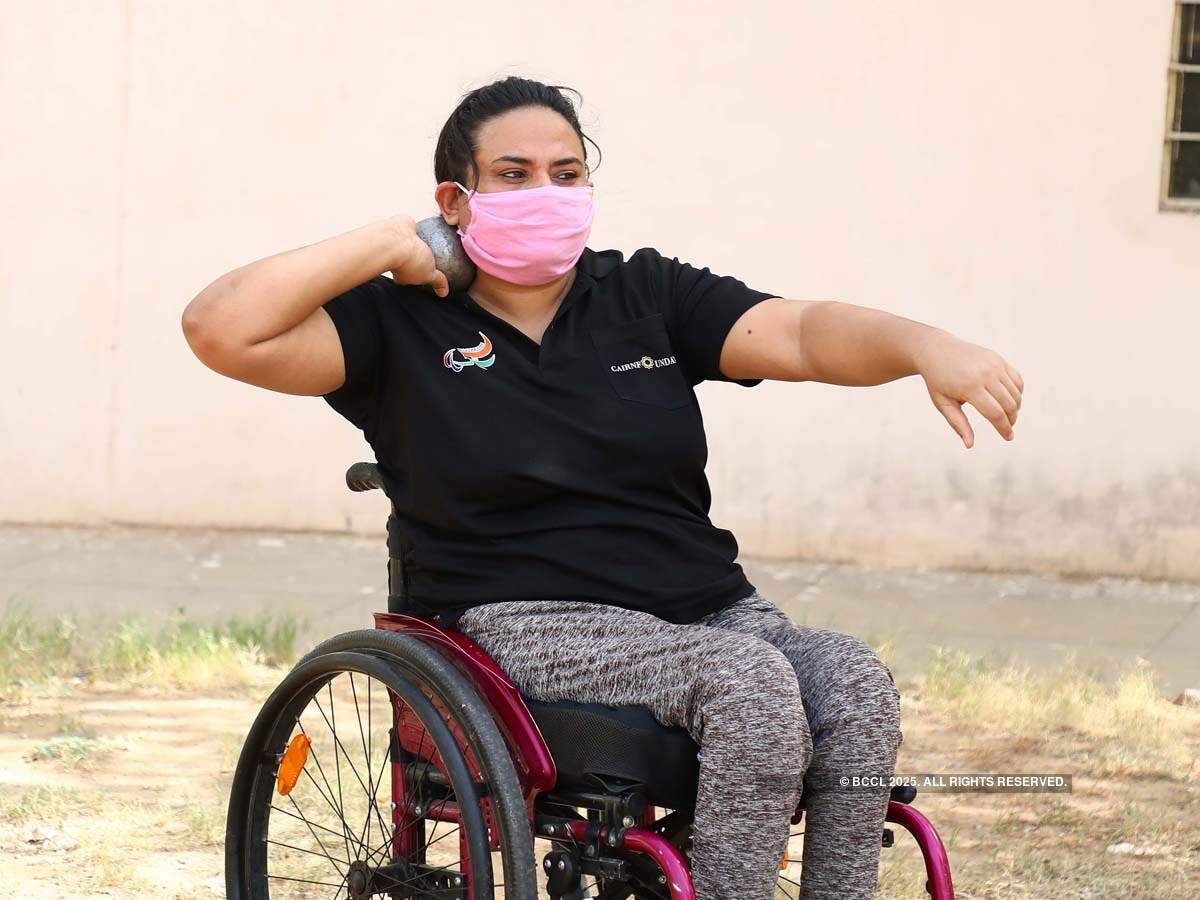 Shatabdi Awasthy practicing for shot put
Shotput player Shatabdi Awasthy, who also works as a bank manager, says, "Wearing a face mask every time you step out is our new reality." She was preparing for the Paralympics before the lockdown. "Though, we don't have the competitive pressure currently, we can't stay back at home, hoping for the things to get better. We'll have to work to make things better at our end. I was terribly missing my daily practice, and now when I'm back on the ground, the very feel of the ground has filled me with positivity." As Shatabdi needs assistance while practicing, due to her spinal cord injury, she is avoiding her throw practice. She adds, "We are following all the guidelines given by the council. I'm focussing on the exercises that I can manage all by myself. I need to focus mainly on exercises related to arms, and shoulders, so I'm working on them. Hopefully, things will get better and we can resume our regular practice sessions, like the ones we were having before the lockdown."