MUMBAI: Tuesday September 8 marked the birthday of Mother Mary, and for the first time in living memory, Mt Mary's Basilica in Bandra had to cancel public celebrations due to Covid lockdown restrictions.
However, the novena and masses were streamed on YouTube, cable TV and dish TV networks to enable worshippers to pray along. The Bandra Fair is cancelled as well. The BMC had informed the church authorities in August that the gatherings would not be permitted.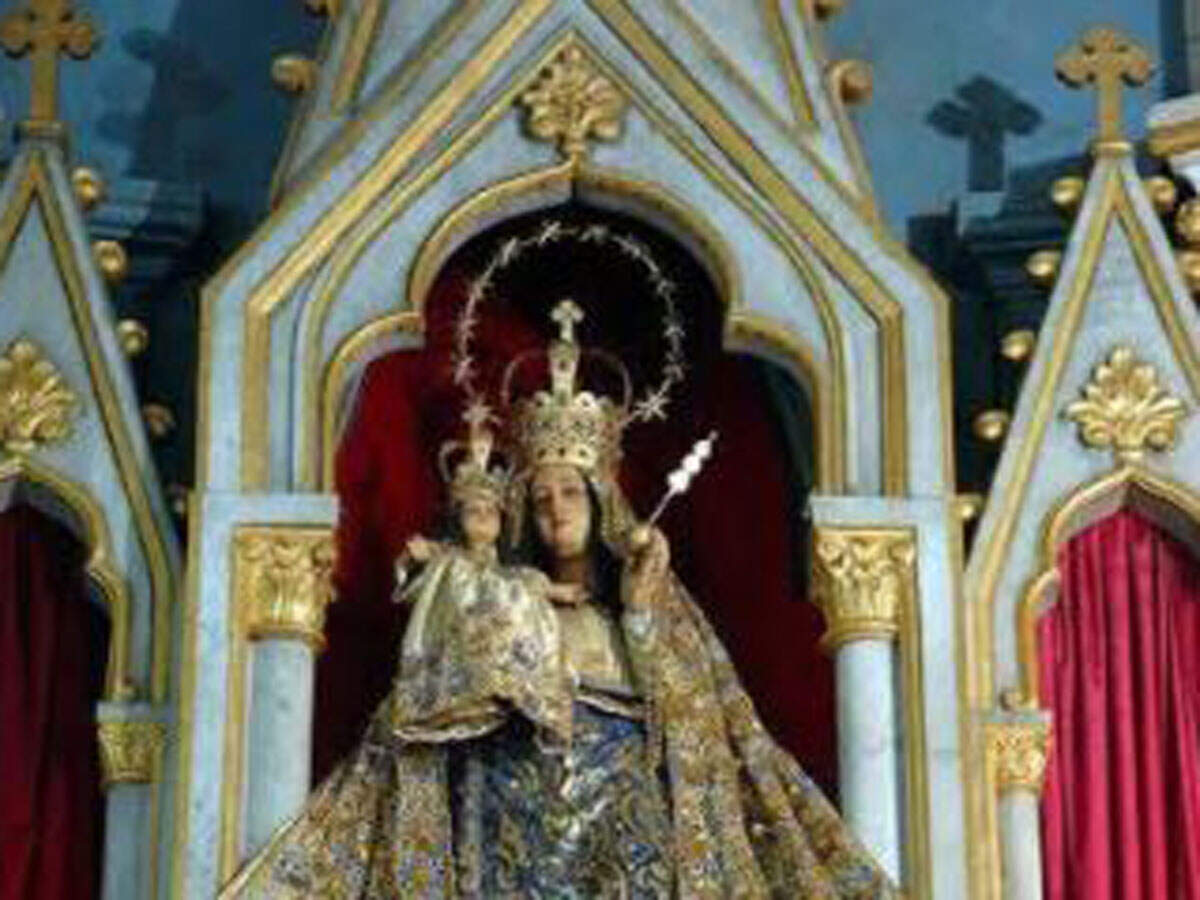 Each year on September 8, the seats inside and the shamiana outside are filled with worshippers at each mass. But on Tuesday, the mass celebrated by Bishop Barthol Barretto was in a near empty church — merely the priests of the basilica and technical staff who were relaying or recording the event were present.
Bishop John Rodrigues, the Rector of Mount Mary Basilica, said, "We are missing the usual activity that takes place this time of year with thousands gathering for prayer and veneration. The roads which are usually filled with worshippers are deserted almost and even the fair held in the following week will not be taking place."
Mt Mary's Basilica has been streaming the Novena live on YouTube since September 4. The multi-lingual masses during the upcoming Octave that spans September 13-20 will be relayed live as well.
Bandra Fair is believed to be over 350 years old, with a 1669 document citing the instance of large celebrations where droves of pilgrims arrived by bullock carts.
Still, this is not the first time ever that the Bandra Fair is being cancelled. During the Bombay Plague in 1895, all festivals and gatherings were cancelled, including Ganeshotsav.