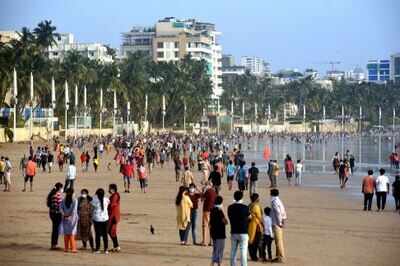 As the Central and state governments allow phase-wise relaxation in curbs to get the life up and running again following over two months of lockdown to prevent the spread of Covid-19, we bring you the latest updates from Mumbai.
774 deaths in a week, state toll tops 3,000; June fatality rate 4.2%, 4% in Mumbai
The Covid-19 death toll in the state crossed 3,000 on Sunday, exactly three months after the pandemic struck. Of this, 774 happened in June first week — including 91 on Sunday— pushing the mortality rate for June to 4.22% — much above the national average of 2.8%.
From today, BEST to run buses to Virar, Panvel and Badlapur
In a first, BEST buses will travel as far as Virar, Badlapur and Panvel to help people reach their workplaces from Monday, when offices are to reopen with 10% staff. "These are special services for those living in the far-flung suburbs as local trains are yet to resume services," said BEST spokesperson Manoj Varade. "Five special corridors were created and added to the timetable on Sunday."
Maha has 35% of Covid cases, and 60% of insurance claims
Roughly one-third (35%) of all Covid-19 cases in India are from Maharashtra, but when it comes to insurance claims from those treated for the virus, 60% are from the state, according to data from IRDAI. Insurers attribute this to two factors – one, the higher penetration of insurance in Mumbai and Pune compared to other metros; and two, that there is more testing, hospital capacity and beds available in Mumbai.