MUMBAI: Dharavi, which till early this month had over 500 active cases, now has numbers in two digits. Since the beginning of this week, the number of active cases here have been below 100. While on July 1, active cases in this slum pocket were 535—23% of the total 2,282 cases at the time—they dropped to 98 on July 27 and as on July 31, their count was 77 or only 3% of the total 2,556 cases reported there so far. On May 31, the active cases amounted to 52% of the caseload.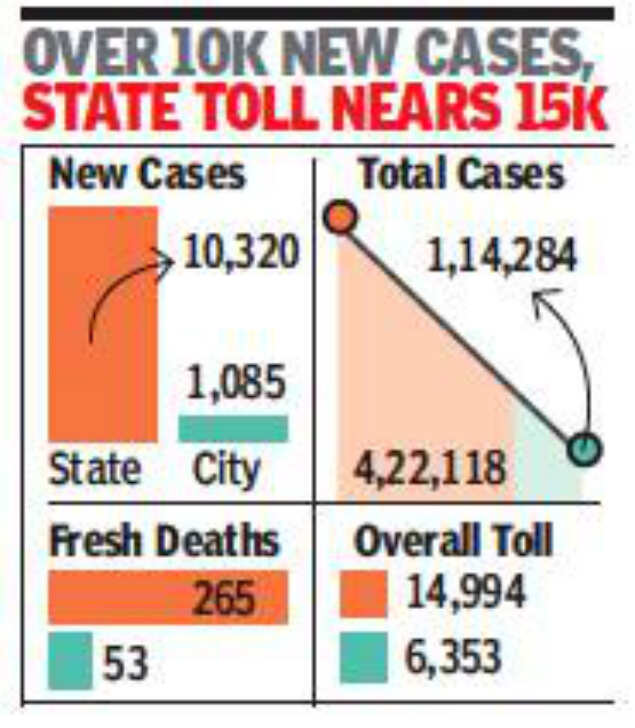 BMC said the daily count in the area has been below 20 for a fortnight and the average daily cases for the month has been around 9.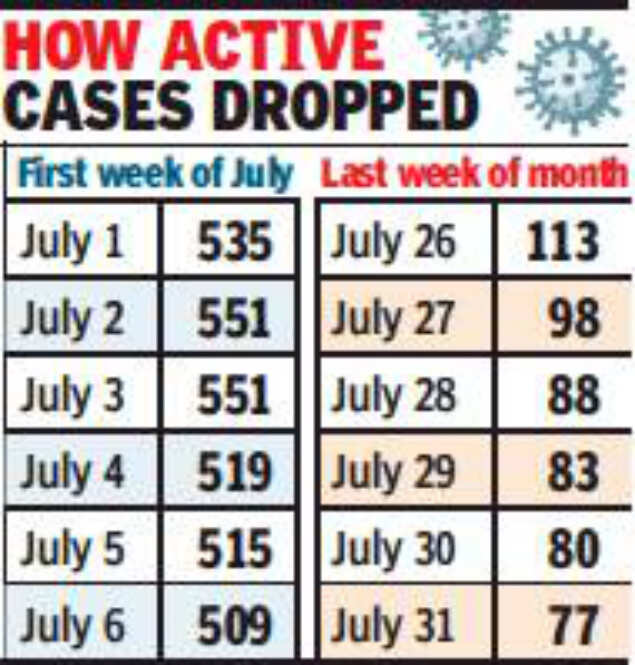 In July, fewer than 10 deaths in Dharavi
On Friday, the number of new cases reported from Dharavi was 5. In the same ward, G North, other areas like Dadar and Mahim have 469 and 211 active cases respectively.
The first case in Dharavi was reported on April 1, and at the end of May the area had 946 active cases, constituting 52% of the total 1,830 cases at the time. Dharavi has recorded 253 deaths so far, with a worryingly high fatality rate of nearly 10%; the city's mortality rate is 5.5%. Deaths in Dharavi in July though have been less than 10, according to ward officials.
Kiran Dighavkar, assistant civic commissioner of the ward, said the daily admissions in the Dedicated Covid Healthcare Centre (DCHC) at Mahim Nature Park have also been 10 or less of late. On two days earlier this week, he said, there were no admissions there.
"The 200-bed DCHC, with oxygen beds, for moderately symptomatic patients started on June 1 ensured infected patients in Dharavi could be treated at the earliest. Early treatment ensured they recovered faster," he said, adding even BMC's fever camps there are seeing fewer locals coming forward probably because they do not have symptoms. Dharavi, spread over 2.5 sq km, has a population of more than six lakh; according to some estimates, the number is 8.5 lakh, with unaccounted-for migration. After the first case was detected, the numbers grew rapidly in May. BMC launched an intensive screening and sanitization drive. A decline in cases was first noticed in June.