NEW DELHI:
Neeraj Chopra
doesn't have a negative bone in his body. Locked up at the National Institute of Sports (NIS) in Patiala since March, there's no hint of frustration in his words. "Why think too much about" a situation you can't control? That's the positive state of his mind and body, waiting to hurl the javelin again. But he is upfront in his assessment of the situation, with the
Olympics
central to his thoughts. It will be tough, he feels, if he can't test himself in a competition before the Tokyo Games.
Just when Chopra started hitting the groove in January, after his right elbow surgery last year, the COVID-19 virus started spreading and was soon declared a pandemic. The global lockdown that followed forced almost all sporting events to be postponed or cancelled.
One relaxing thought Chopra carried to NIS was confirming his Olympic qualification, which he achieved at the ACNE League meeting in Potchefstroom, South Africa, at the start of this year with a throw of 87.86 on his comeback.
"I played one competition in South Africa in January. So I am feeling fine (with the elbow). My target there was to qualify for the Olympics, which I did," said Chopra in his opening comment during a telephonic conversation with Timesofindia.com from Patiala.
In between then and now, the International Olympic Committee has postponed the Tokyo Olympics to July-August in 2021. Though not despondent about the decision, Chopra said he was "well prepared" even if the Games were held as per the original schedule this year.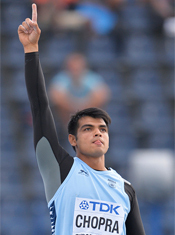 "Even if the Olympics happened this year, I was well prepared. But it's okay, I am positive about it even for next year. If we think right, we can take advantage of it (one more year before Olympics). There is no negativity in my mind, like – 'what will happen', etc.," said the Haryana man, who broke the junior world record for javelin-throw in 2016.
He, however, sounded a little worried about the possibility of the pandemic and its after-effects not allowing any athletics competition between now and the Olympics next year.
"I just hope I get some competition practice before the Olympics, even two or three would do. But if you have to play the Olympics straight, it can be tough," said the 22-year-old, who is one of India's chief Olympic medal hopes.
Chopra and other India athletes in lockdown at NIS are not allowed to move out of the campus, nor is anyone from outside allowed to enter the NIS. And with training barred, all the athletes can do is sit around, while maintaining social distance and talk or play a game.
"Nobody can do anything about the current situation, so why think too much about it? Just enjoy whatever you are able to do at this time. It's happening with the entire world. Just take care of yourself and your surroundings.
"We athletes try to sit together while maintaining (social) distance in the evening, play games, sometimes we javelin-throwers plan to watch a movie in the gallery, a few coaches also join at times. They ensure we maintain distance. Yahan pe koi tension nahi hai (there's no problem here)," said Chopra, who is managed by JSW Sports and is also a Naib Subedar in the Indian Army.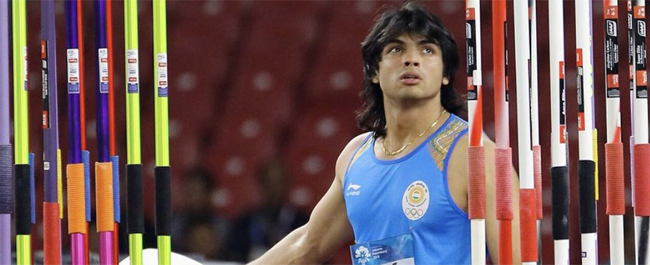 But putting his last sentence into perspective, Chopra sounded a little surprised about why athletes can't train during the lockdown.
"Training is closed, ground is closed. Nobody is allowed to go out (of NIS campus), nobody can come in. There are only athletes here. So training can re-start, talks are going on. But there's no confirmation of a restart date.
"It's like a family, all members live together. Problem is with outsiders. Similarly, athletes are living here in the hostel (like a family). We can take care of things like social distancing, with only a group of 4-5 athletes training individually. So training should resume, at least once daily," he said.
The Indian Olympic Association (IOA) has asked the National Sports Federations and State Olympic Associations for feedback from athletes, coaches, administrators and government bodies to chart out a blueprint for the resumption of training at National camps.
The third phase of the nationwide lockdown is scheduled to end on May 17.