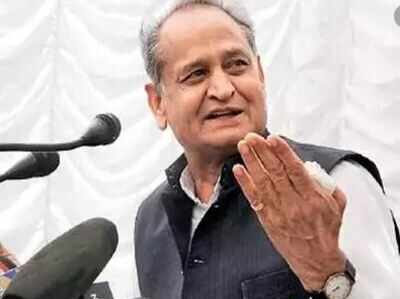 JAIPUR: Chief minister Ashok Gehlot on Friday said ayurveda, homeopathy, unani and other Indian medical practices have an important role in realising the resolve of 'Nirogi Rajasthan'.
The state government will not be found lacking in promoting these systems. He said that during the time of Covid-19 epidemic, the doctors and nursing staff associated with these medical practices have worked with full dedication.
Gehlot was interacting with medical personnel associated with ayurveda, homeopathy, unani and other Indian systems of medicine through a video conference on Friday. He said that these methods have also contributed well in fighting against corona. The efforts made by the ayurveda department to increase immunity through decoction (kada) and other medicines have shown good results. Also, other methods have contributed in their own ways to strengthen the immune system.
The CM said the relevance of these systems has increased with modern lifestyle. Confidence in the public has increased. Research in these systems should be made more useful towards the current needs.
He laid special emphasis on yoga and naturopathy to make people healthy. Health minister Raghu Sharma said Ayush workers have rendered commendable services in this challenging phase of epidemic. It is the effort of state government that these systems emerge in new forms and more and more people can get benefit from them.