[ad_1]

KEM has counselled nearly 3,000 patients after discharge, half of whom were in critical condition.
The fear of contracting Covid again is taking a toll on recovered patients, especially those who spent a considerable amount of time in the ICU. The civic-run KEM Hospital has been organising post-discharge counselling sessions. Six doctors from the psychiatric department have been talking to patients on the phone, between 8 am and 4 pm. The hospital started the service in the first week of June and has counselled nearly 3,000 patients and their kin.
KEM Dean Dr Hemant Deshmukh said apart from Covidstress, patients also suffer from worries about the financial burden, loss of jobs and the long-term effects on their health. They are also worried about carrying a certain amount of virus load and their families getting infected because of them, he said.
"Our follow-up outpatient department (OPD) has been shut due to the pandemic. However, it's really important that we stay in touch with those who have recovered. Just because we are burdened doesn't mean that we lose touch with people we have treated," said Dr Deshmukh, adding that there are certain fears that only doctors can allay.
Dr Deshmukh said the hospital needs to know if the patient has been doing well after going back home. This includes not just the recovered person's physical wellbeing but also mental health. "During these phone calls, our team encourages people to talk about their health-related issues and if they are feeling depressed or worried," he said.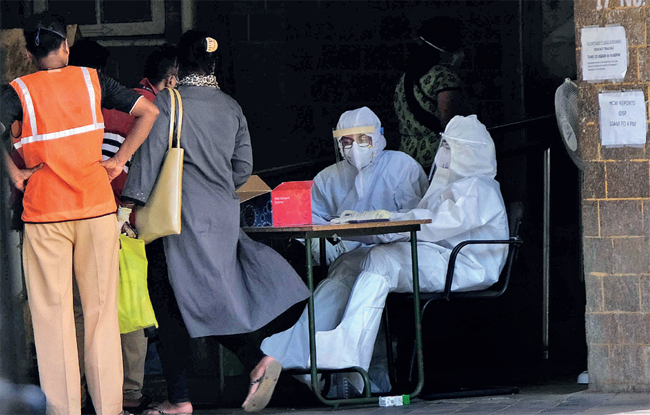 Dr Ajita Nayak, head of the psychiatric department said the team acts like a social support cell, where "we are reaching out to the patients, and counselling them and their caregivers". Dr Nayak said sometimes the problems are as small as not being able to sleep. However, if not nipped in the bud then it can lead to bigger mental health issues. "We also recommend a diet regimen recovered patients should follow. We tell them that everything will return to normal soon and that they should find support within their families," Dr Nayak said.
Dr Nayak said one recovered person was worried about having lost his job during the lockdown and didn't know how to restart his life. He was also scared that the financial crisis would ruin his family. The man had spent almost three weeks in the hospital and around one week in ICU. Another doctor said there is a heavy feeling of loneliness in the ICU which is very difficult to shake off after recovery.
"There's not even a single person discharged from the hospital who we haven't called," said Dr Nayak, adding that in some cases the team has had to intervene in situations where housing societies are discriminating against people returning home from hospitals.
Dr Nayak said with this initiative many patients are feeling better and some have started giving feedback that they are sleeping and eating better as well. Their relations with their family members have also improved in some cases. Dr Deshmukh said the hospital will continue the service even after its followup OPD resumes.

[ad_2]

Source link