NEW DELHI: The 50-over format in the past few years has suddenly seen a surge in run scoring. With teams scoring 400-plus totals more often now, One-day International (ODI) cricket has become as exciting as the shortest format — the T20 internationals. In fact the T20 phenomenon has seen batsmen develop incredible hitting skills and it can be seen in 50 over cricket as well.
The batsmen, making good use of the small boundaries and ever-improving bats, have upped the ante when it comes to hitting fours and sixes. Especially in the power play overs, batsmen feel more comfortable in clearing the ropes with field restrictions on and and much less risk of getting out in the outfield.
TimesofIndia.com here takes a look at the batsmen with most sixes in an innings in One-day internationals:
Eoin Morgan
(England) – 17 sixes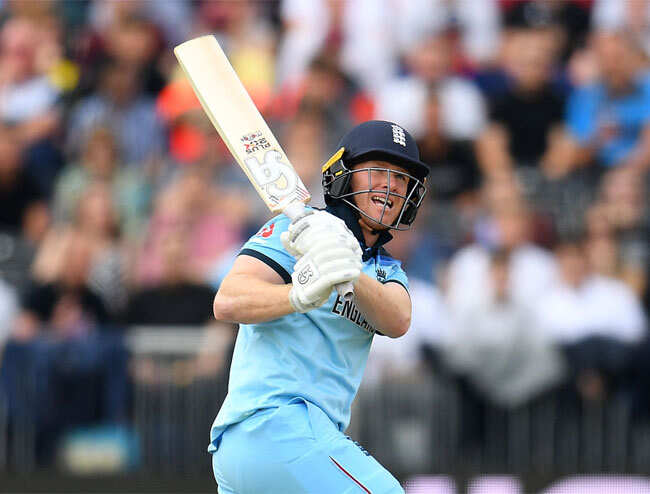 Eoin Morgan had a remarkable year last year, where one of his career highlights was leading England to their first-ever ICC ODI World Cup title. To go with that, Morgan as an individual himself had a great summer along with being a very successful captain. During the World Cup last year, Morgan like other English batsmen also enjoyed a prolific run. He's not really known as a destructive batsman, but during a World Cup match in 2019 Morgan showed his destructive skills with the bat. In a round-robin match against Afghanistan, Morgan clobbered the Afghan bowlers all over the park during his 71-ball 148 run blitzkrieg, that set the stadium in Manchester ablaze. In that innings Morgan slammed 17 sixes, which currently stands as the world record for the most number of sixes by an individual batsman in an ODI innings. The knock also became a lifelong memory for the cricket fans as England thrashed Afghanistan by a mammoth 150 runs, after scoring a massive 397/6, riding on one of the world's most destructive knocks ever. Morgan during that knock, struck the ball at a strike rate of over 208. His knock also included 4 fours.
Rohit Sharma (India), AB de Villiers (South Africa) & Chris Gayle (West Indies) – 16 sixes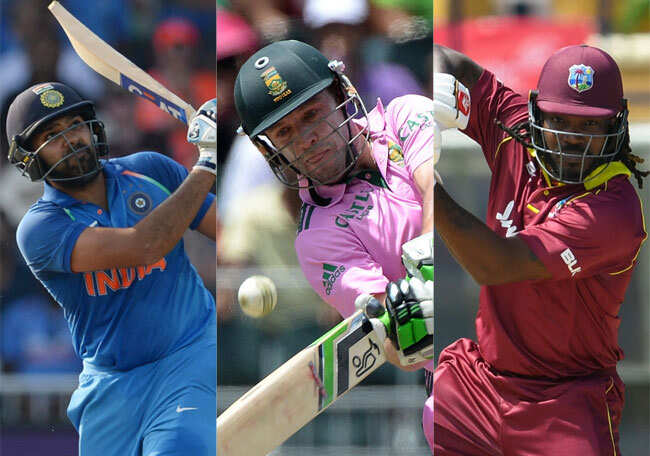 As far as hitting the ball long is concerned, three of the world's cleanest strikers are tied at the number 2 spot on this list. Rohit Sharma from India, former South African top-order batsman AB de Villiers and the West Indies veteran Chris Gayle, all of whom have hit 16 sixes in a single ODI innings. 'Hitman' Rohit Sharma achieved the feat during the first of his three ODI double hundreds, which he hit in Bengaluru in 2013 against Australia, scoring a scintillating 209 off 158 balls at a strike rate of over 132. For AB de Villiers, the 16 sixes in an innings were smashed during his world record knock of the fastest ODI ton, where he got to the three-figure mark off just 31 balls. De Villiers, in that innings against West Indies in Johannesburg in 2015, scored a mind-boggling 149 off just 44 balls, atan eye-popping strike rate of 338.63. That knock from De Villers also included 9 fours. West Indies legend and one of the greatest to have ever played the game, Chris Gayle during his marathon 215-run knock against Zimbabwe in Canberra hit 16 sixes in 2015. The Jamaican 'six machine' in that innings scored 215 out of the total 372 runs scored by the West Indies team. The knock from Gayle was scored at a strike rate of 146.25 and also included 10 fours.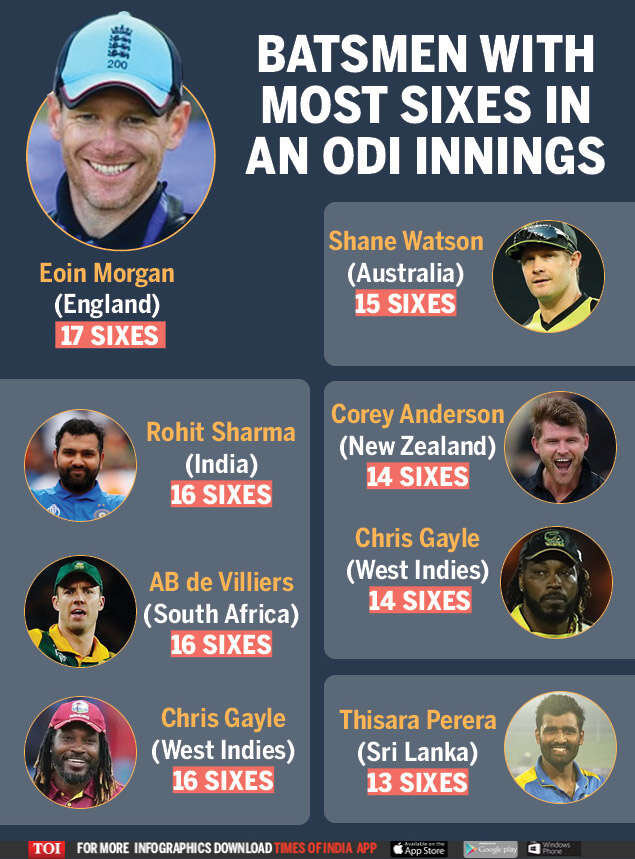 Shane Watson (Australia) – 15 sixes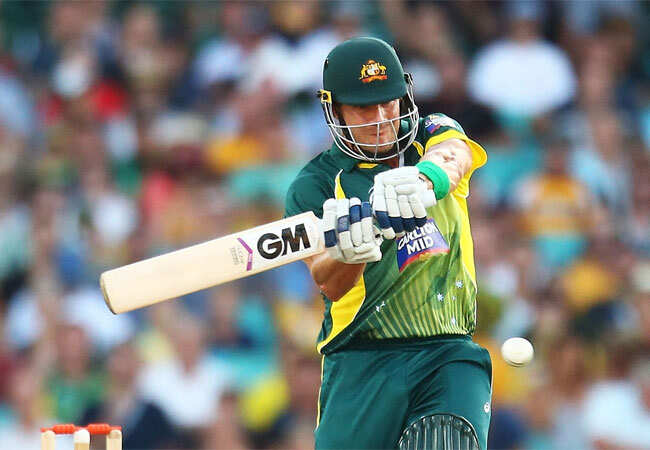 One of the best top-order batsmen in the Australian line up, Shane Watson was as destructive as the world's best on his day. From taking apart the opposition bowlers to achieving personal milestones and in-turn helping the team win, Watson looked effortless with the bat when in full flow. It was during his knocks when he was in peak form that Watson took the Bangladesh bowlers to the cleaners in Dhaka in 2011. Watson, in that match single-handedly took Australia to a nine-wicket win, as the opener slammed a magical 185 off 96 balls. The knock from Watson included 15 towering sixes and that puts him in third place on the list of most sixes hit by a batsman in an ODI innings. To go with that, Watson during the blitz also scored an equal number of fours to take Australia to a thumping nine-wicket win. For Watson and Australia that was one of the most delightful innings that was played at a strike rate of over 192.
Corey Anderson (New Zealand) and Chris Gayle (West Indies) – 14 sixes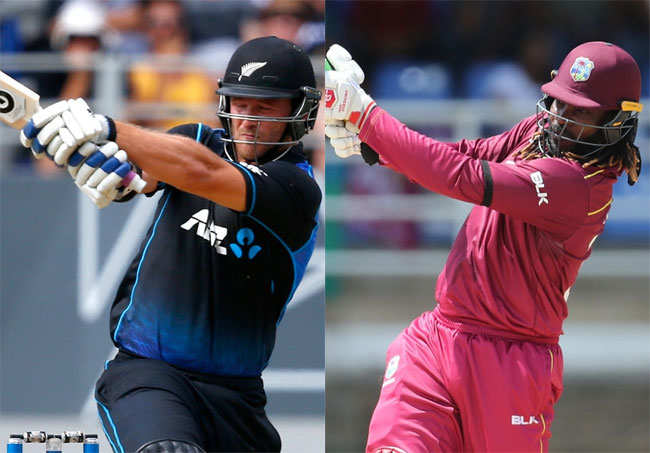 On January 1, 2014, Corey Anderson was at his absolute best when he fired one of the fastest tons in ODI cricket. In that match against West Indies in Queenstown, Anderson smacked the quickest ODI ton in New Zealand cricket history — off just 36 balls. It was during that unbeaten 131 off 47 ball innings that Anderson struck 14 towering sixes along with 6 fours. The mayhem from Anderson, still regarded as one of the greatest ODI knocks, puts him fourth place on the list of batsmen with most number of sixes in an ODI innings. West Indies opener Chris Gayle features again on this list, because he also hit 14 sixes in an ODI innings once. Gayle hit 14 maximums in a match against England at St George's in 2019. During his 97-ball 162, Gayle put the ball out of the park on 14 occasions taking the English bowlers to the cleaners. To go with that, Gayle also smashed 11 fours to register a memorable knock which was scored at a strike rate of over 166. Although, West Indies in that match finished as the losing team, as the hosts failed to chase a colossal target of 419 set by England.
Thisara Perera (Sri Lanka) – 13 sixes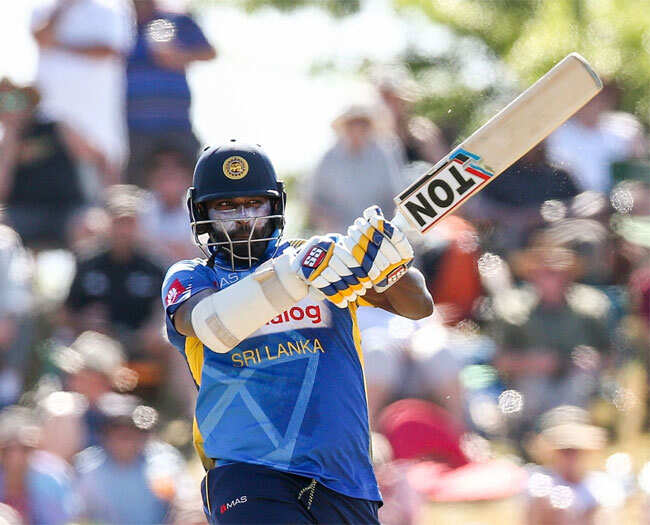 Although Sri Lanka ended up as the losing team in a thriller against New Zealand in Mount Maunganui on January 5, 2019, on that day all-rounder Thisara Perera was the talk of the town after he came out all guns blazing against the Kiwis in a mammoth chase of 320 runs. After starting off shakily, Perera's innings in the middle set up the clash for a thriller. His 140 off 74 balls lit up the stadium, but unfortunately the Lankans went on to lose the match by 21 runs as the Kiwis held their nerve. During that breathtaking knock of 140, Perera smacked 13 sixes which puts him in fifth place on the list of batsmen with most sixes in an innings of an ODI. To go with that, Perera also clubbed 8 fours as his marathon knock was scored at a strike rate of 189.18.