NEW DELHI: From making his international debut under Mohammad Azharuddin in 1994 against New Zealand to playing his career's last match in 2001 against Kenya under Sourav Ganguly's captaincy, former India pacer Venkatesh Prasad bowled many match-winning spells for his team. Along with Javagal Srinath, Prasad formed a potent fast-bowling partnership.
Perhaps the most abiding memory for Indian cricket fans as far as Prasad is concerned is the infamous incident from the 1996 World Cup, when after being hit for a boundary and sledged by Pakistan's Aamer Sohail, Prasad clean-bowled the Pakistan batsman off the very next ball and gave him a send-off.
In an exclusive interview with TimesofIndia.com, Prasad compared Sourav Ganguly and Virat Kohli as captains.
"I think Sourav and Virat are pretty much on similar lines, because Sourav also took up captaincy when there were a lot of negative things going around the team. That's one. Second, Sourav had to really transform the team. I think it required huge leadership skills basically. And that's what Sourav showed. He had an amazing leadership quality and he set the standard both as captain and a player. He set very high standards in both categories," Prasad told Timesofindia.com.
"Yet there were some shortcomings. When it comes to Sourav's fitness or maybe his fielding skills or whatever. But that's fine. Who doesn't have shortcomings? But what was important at that stage was a good leader. And that's what Sourav showed everybody – what a leader can do. He transformed the team. When he took over the captaincy, there were experienced players like Sachin (Tendulkar), (Anil) Kumble, (Rahul) Dravid, Javagal (Srinath) and VVS (Laxman). I myself was there too. They all had some years of experience with them," he said.
"Sachin was the most experienced then, with around 10 plus years of experience. There was a great mix of players. On one side there were experienced players, on the other side you had players like Harbhajan Singh, Virender Sehwag, Ashish Nehra, Zaheer Khan and Yuvraj Singh. We had a great mix of players, but the leadership skill was extremely important to get the experienced players and the youngsters together and to play for the same mission and same goal. I think that Sourav was wonderful. He transformed the team on his own," the former Indian pacer told TimesofIndia.com.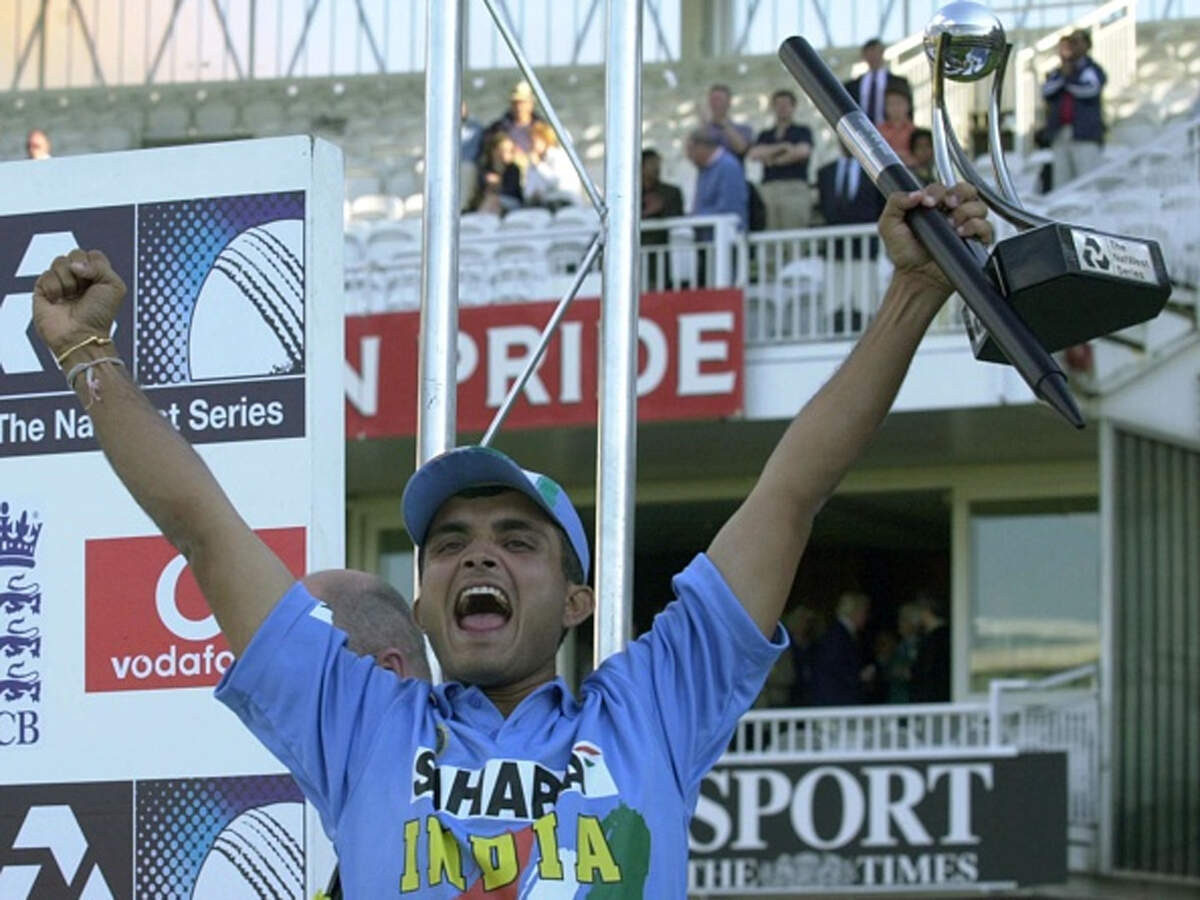 Prasad, who played 33 Tests and 161 ODIs for India, also recalled the 2003 World Cup final when India, under Ganguly's captaincy, narrowly missed out on winning the ODI World Cup title, after losing to Australia by 125 runs in the summit clash. Australia had plundered a mammoth 359 for 2, thanks largely to their captain Ricky Ponting's 140 not out off 121 balls and an unbeaten 88 by Damien Martin. In reply India were bowled out for 234.
"The 2003 World Cup final didn't go well but they still made the finals and, of course, from there onwards, he (Sourav Ganguly) did a great job. So I would say Virat is pretty much on the same lines of Sourav. Sourav never showed his emotions, a couple of times only we have seen Sourav showing his emotions. Virat comes across as a very, very passionate guy and comes with controlled aggression. This doesn't mean that he goes overboard. People might feel that he goes overboard but that's his aggression, that's what keeps him going. That is what keeps him in the game. That is what keeps him thinking all the time. It's easily visible, whereas Sourav's aggression wasn't that visible apart from a couple of incidents," he explained.
On being asked which Indian fast bowlers after the Prasad-Srinath era had impressed him the most, Prasad, said: "Zaheer Khan was the one guy who was extremely successful. But he didn't have good partners. The partners came and went. Ashish Nehra was there for some time. Ajit Agarkar was there who continued for some time, then there was RP Singh who came in. Praveen Kumar was there."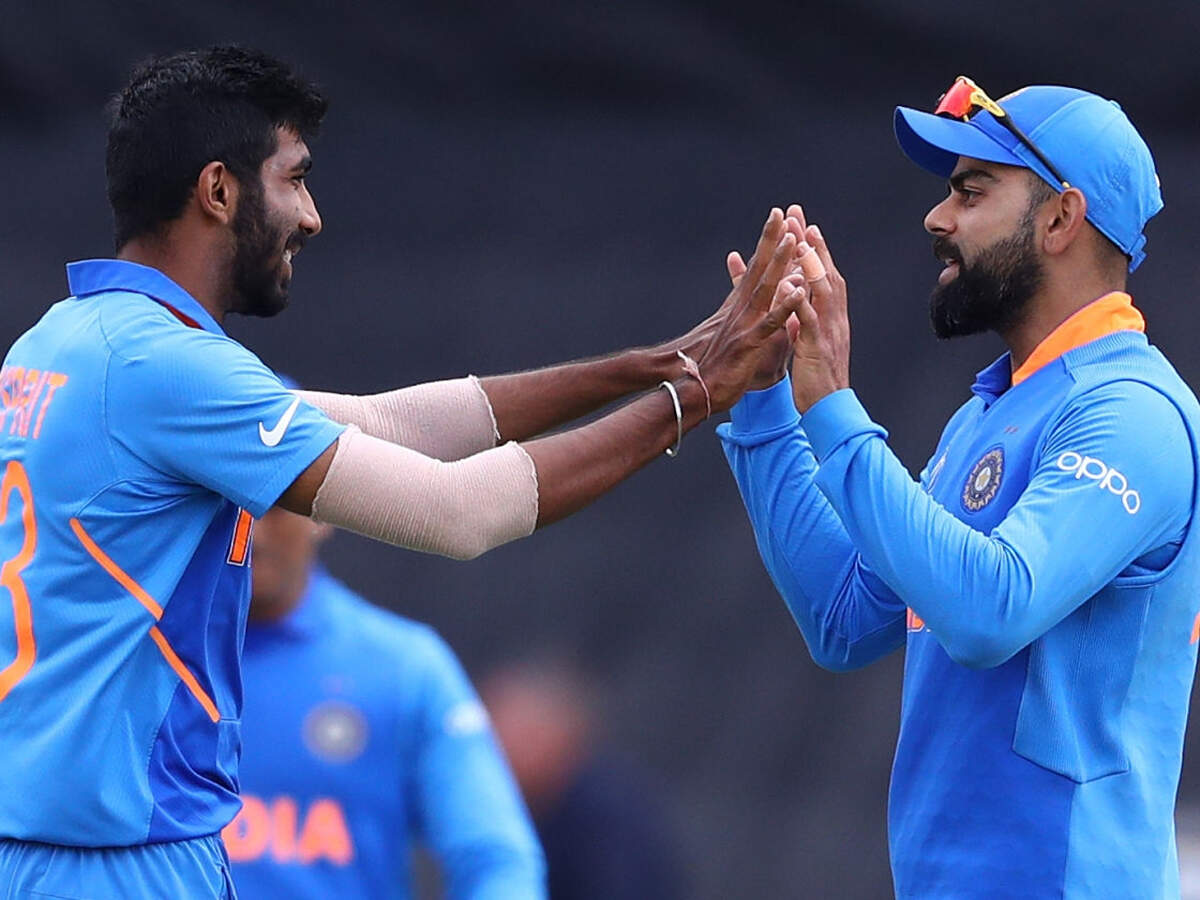 "But the present set of fast bowling is one of the best in the world. With (Jasprit) Bumrah, Mohammed Shami, Bhuvneshwar Kumar, Ishant Sharma Sharma and a couple of other guys as well. The current Indian bowling attack under Virat is amazing, talented and best in the world," Prasad said.
Another aspect of Indian cricket that Prasad spoke about was the absence of left-arm fast bowlers who have managed to cement their place in the side. After the likes of Zaheer Khan, Ashish Nehra, Irfan Pathan and RP Singh, India hasn't had a left-arm fast bowler who has become a regular in the side. The likes of Barinder Sran, Jaydev Unadkat and Khaleel Ahmed were tried out but couldn't seal a spot for themselves.
"Look, just because you want to have a variation in fast bowling doesn't mean that you bring in some left-arm seamer. They have to be good in their skills and in executing their skills, like Zaheer Khan, RP Singh and Ashish Nehra," he said.
"If you don't have, means you don't have. If you have got somebody, for example Khaleel Ahmed, because he's is a left-hander, you've got to encourage a youngster like him, of course; but just to have a variation in your bowling attack doesn't mean that you bring in a left-arm pacer even if the skill is not up to the international standard. So those are the things one has to keep in mind. I mean, if you don't have, you don't have," Prasad signed off.