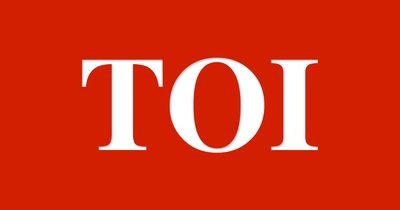 BENGALURU: The state government, which is hoping to attract tens of Japanese, US and South Korean firms wanting to get out of China, has formed a special taskforce headed by the chief secretary, which will work exclusively to attract investments from such firms.
The taskforce has a mandate to draw such companies leaving China, to Karnataka. It will also have representatives from Japanese, American, Korean, Taiwanese, Singapore, French and German companies operating in Karnataka to help liaison with the firms getting out of China, especially the MNCs.
Industries minister Jagadish Shettar told TOI: "As a leading industrial state in the country with ease of doing business, we wanted to have the early mover advantage in attracting firms that want to leave China as India will be a major destination for them. This is just the first step, as we begin speaking with individual companies, we will also be open to special incentives and packages to get them to invest in the state."
Industrial activity globally has plunged since February 2020, and major import markets like the US and European Union have been under uncertain lock-down, and there's a pushback against China by several countries, the government argued.
"…Rising labour costs, shortages of workforce, a trade war with the US, the rise of manufacturing hubs in South-East Asia and now a pandemic that originated on its mainland, China may not be able to retain its position as the world's largest factory," an order issued on Monday, reads.
In this backdrop, for attracting investments and looking to woo disenchanted MNCs looking to shift their manufacturing bases away from China, the government set up this Special Investment Promotion Task Force.
"This is an opportunity for India to attract them here, bringing with their investments both jobs as well as a transfer of technologies. India stands a good chance to emerge as a reliable substitute, given its congenial landscape for manufacturing as well as its vast consumer market," the order added.
Pointing out that the Japanese government is paying its companies to shut manufacturing plants in China while firms from the US, South Korean, Singapore and Taiwan are also planning to move their plants out, the state feels India and more specifically Karnataka, has a great opportunity.
Among the foreign trade body nominees on the taskforce will be two members from among the Japan External Trade Organisation (Jetro), Korea Trade Investment Promotion Agency (KOTRA), Korean Chamber of Commerce and Taiwan External Trade Development Council (TAITRA).
Two more nominees will be from among the Indo-American Chamber of Commerce and Industry; US-India Strategic Partnership Forum; US-India Business Council and from Indo-French Chamber of Commerce and Industry and Indo-German Chamber of Commerce.