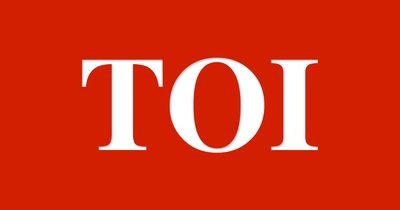 PRAYAGRAJ: A 21-year-old woman delivered a pair of twin boys in a moving Shramik Speical train while travelling to Varanasi from Vapi in Gujarat on Friday in Sirathu. However, the newborn twins died hours later after they were rushed to a primary health centre and hospital for treatment.
The woman was identified as Gayatri Devi and she was eight months pregnant. She was travelling along with her husband Bhaiya Lal. Gayatri gave birth to twin boys in the moving train sometime after the train crossed Bharwari in Kaushambi with the help of other women passengers.
As soon as the authorities got the news, the train was made to stop at platform number three of Sirathu railway station around 12.50pm and the mother and the twins were rushed to the Sirathu primary health centre in an ambulance.
However, one of boys died at the primary health centre. Gayatri and her other baby were then taken to Kaushambi district hospital. "The women had a premature delivery. The babies were underweight and one of them had died even before the ambulance reached the district hospital. The other baby was alive when they were brought to the district hospital, but by the time we could put him on oxygen he died," said chief medical superintendent of Kaushambi district hospital Dr Deepak Seth.
Gayatri was later admitted to the isolation ward of the district hospital.
Gayatri and her husband were natives of Guruvat village, under Cholapur police station, of Varanasi. They were travelling in Shramik Special (09505), which was plying between Vapi and Mau. Officials said that Gayatri was forced to undertake the train journey despite her doctors' advice as she and her husband had been stranded away from home because of the lockdown. "The train was stopped at Sirathu railway station as soon as we got the news. She was then rushed to Sirathu PHC in an ambulance along with the babies," said Amodh Singh, who is the RPF head constable posted at Sirathu railway station.The train had crossed Prayagraj around 11.55am and was moving towards Kanpur, from where it had to go to Lucknow and Varanasi before reaching its final destination Mau.